The Partnership
Beware of Illicit Use of the Brick Brand
We've learned that the Brick brand is being exploited for scams. A fraudulent company is misusing it for illegal investment schemes in Nigeria and South Africa. Note that Brick isn't operational in these countries and doesn't endorse direct product investments.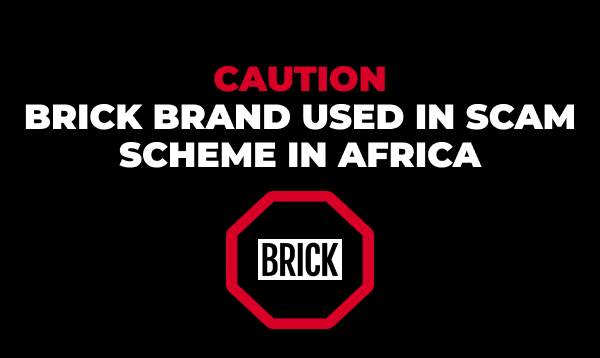 It has come to our attention that the Brick brand is currently used for fraudulent activities. There is a scam company misusing the Brick brand to facilitate illegal investment schemes in Nigeria and South Africa. Please be aware that Brick is not operational in Nigeria or South Africa. Brick does not promote direct investments in our products.
For authentic interactions with Brick, please note that our only legitimate channels are the domains brick.tech and partner.tech.
If you have unfortunately fallen victim to this scam, we sincerely apologize for the distress it has caused you. We strongly advise you to contact Telegram or the payment service through which you made transactions with the scammers.
Unfortunately, we are unable to offer assistance from our end.
Screenshots of the fraudulent website
As shown below, the unauthorized use of Brick's branding and products, along with misleading claims of investment opportunities, are not legitimate representations of Brick.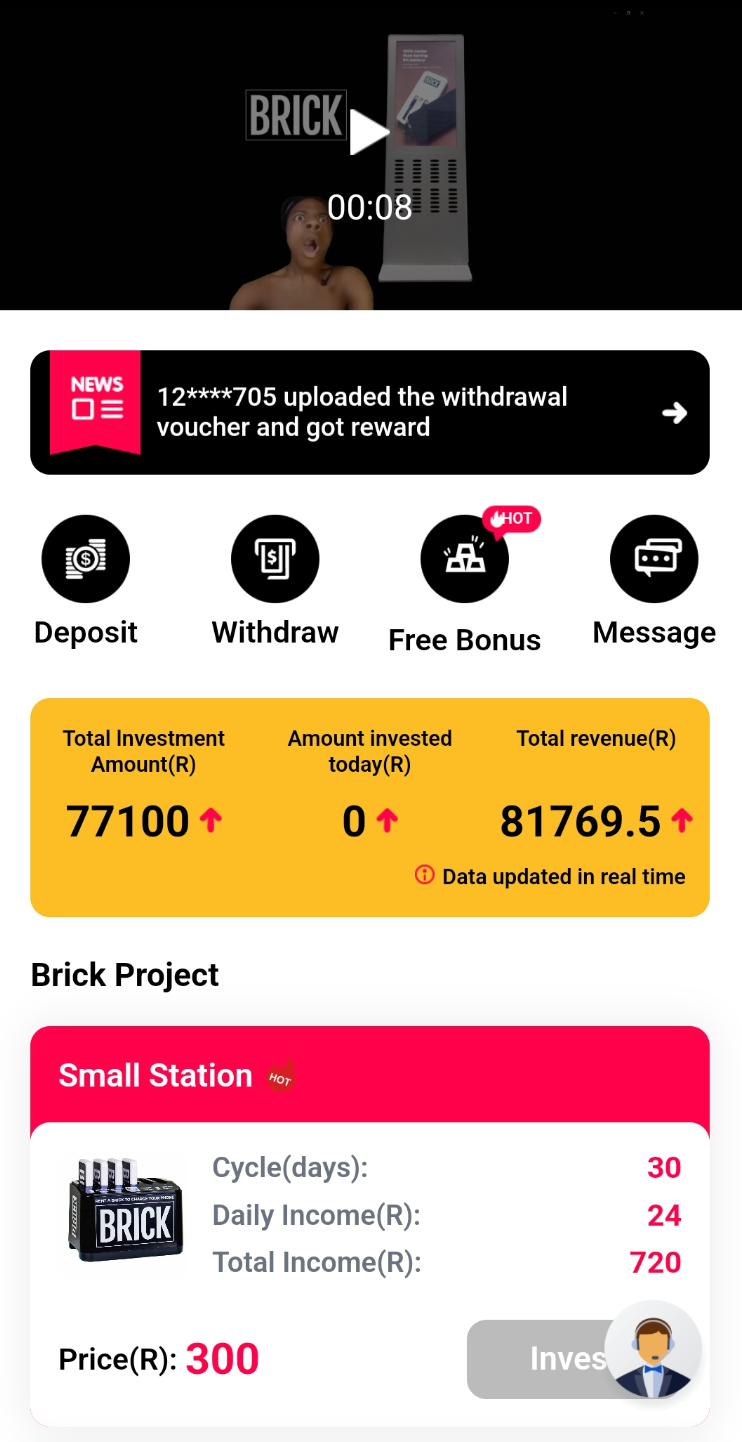 🖤
Please be careful out there!!