Brick Hardware
What Is a Circular Economy?
A new way of production and consumption to extend the life cycle of products. Not only an important tool for the environment, but creating big opportunities and positive impacts across industries.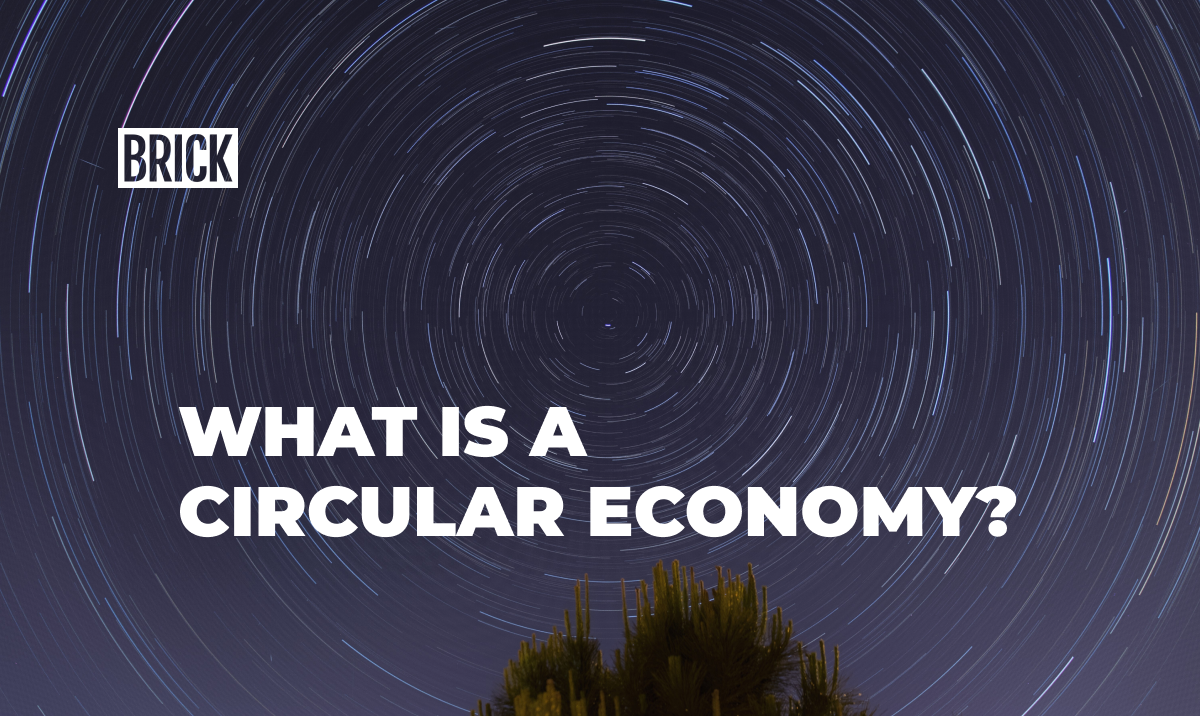 A circular economy is a new way of production and consumption to extend the life cycle of products. As the global population continues to grow, the pressure on the environment and finite resources (non-renewables that will run out) also increase.
The world population counts approximately 8 billion (2023) people and is projected to grow to a whopping 9.7 billion people by 2050. As the population grows, the linear economy in which we take, use, and dispose of resources is not sustainable. We would need 1.5 Earths to support the resource use.
From linear to circular
The circular economy is about redefining. It's rethinking the way products are designed, produced, and used. For example, products are increasingly designed to be easily disassembled and reused, or made from biodegradable materials that break down harmlessly. But, the focus is not only on products. The focal point of a circular economy is keeping materials and resources in use for as long as possible. It's a big change from the traditional linear 'take, make, use, dispose, pollute' model to a circular 'make, use, reuse, remake, recycle' model.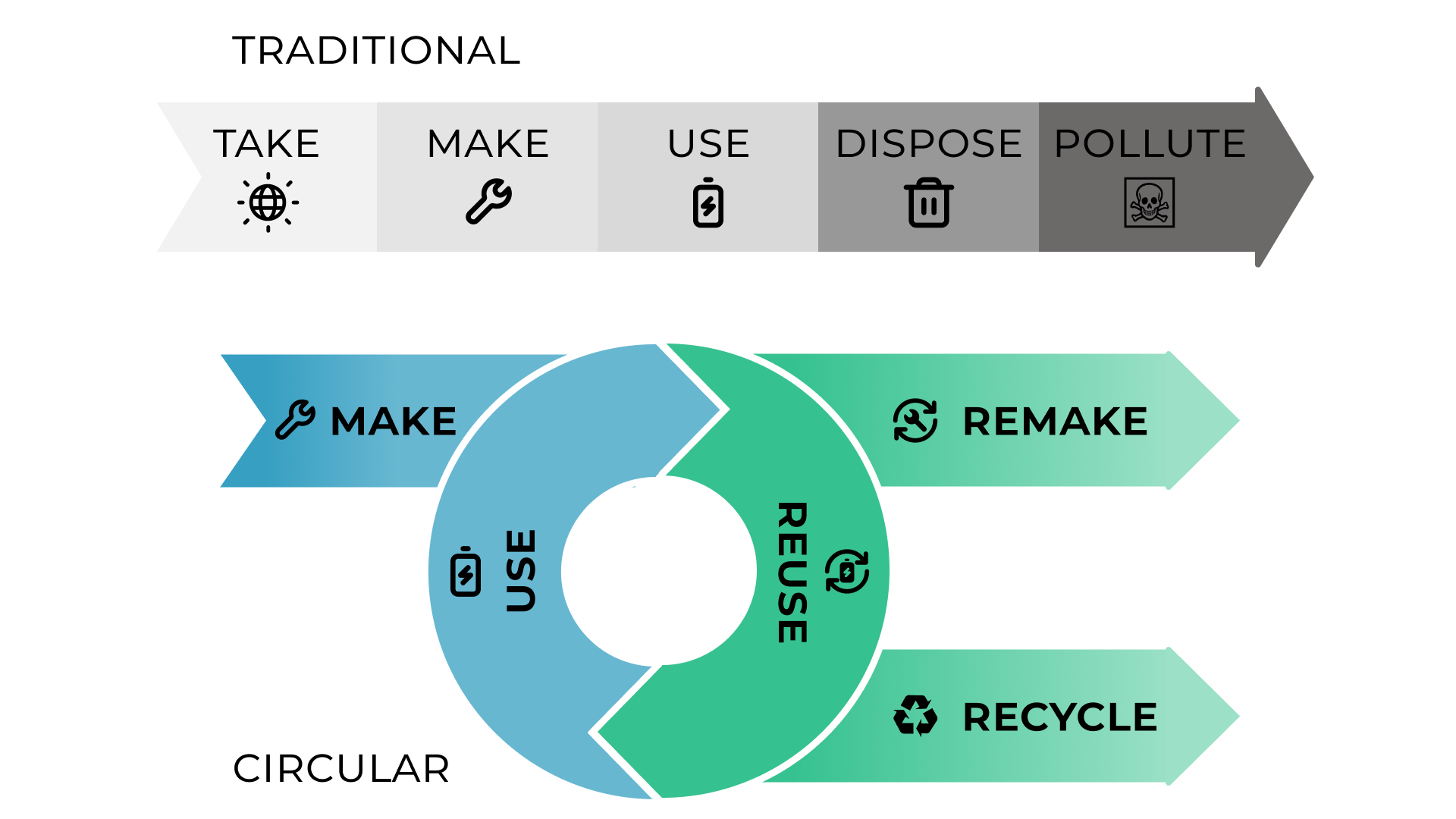 Not only will a circular economy help the environment: it's boosting innovation and revamping business models across industries. Companies are embracing circular practices; have you noticed the recent rise of pre-loved/pre-owned platforms? By using resources more efficiently, we can reduce our carbon footprints and save some money!
Every little bit helps
You might wonder how you can contribute to a circular economy. You can start small: recycle, buy products made of recycled materials, repair instead of replace, or go second-shopping (which we love to do in Sweden). Every little bit helps.
We can hear you think: "Beautiful words and all. But what has Brick to do with a circular economy?" Let us explain!
Rent, don't buy!
We are a part of the sharing economy. This concept is based on a system in which people share goods and services rather than owning them. It's related to the circular economy, but they're not synonymous. By sharing resources, the demand for new products reduces, while extending the life of existing products which can minimize waste. It's important to note that not all sharing economy activities are circular!
Brick offers a powerbank charging solution for anyone to rent and return when needed. Users can charge their electronics without having to purchase a charger. We believe that you don't need to own every gadget or device for your daily life. To quote the founder of Brick: access beats ownership. We believe that the sharing economy can thrive with a perfect mix of a global brand, resources, and a strong local connection. Brick is that global brand.
Become a Brick Partner
Powerbank sharing with Brick holds promising prospects for your success! A Brick Representative is ready to connect with you when you are. You can continue reading the essentials of a Brick partnership or get in touch.
NB: this article is for educational purposes only. We are not a circular company nor are we claiming to be.