Financials
How Do I Get Paid as a Brick Partner?
How does the payment infrastructure work? Brick's payment solution covers most markets around the world, and your solution depends on what market you operate in.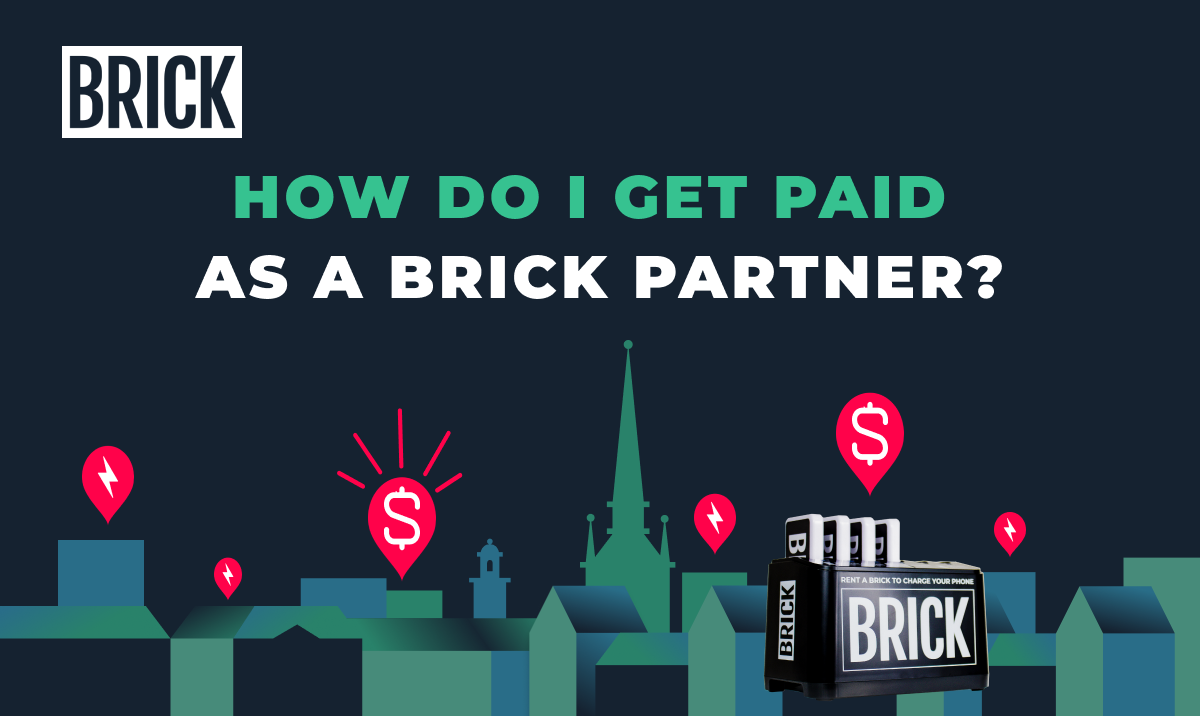 After you have paid the invoice, we will proceed to pack and ship the stations to your location. Additionally, we will work on setting up the payment infrastructure tailored to your market. The payment infrastructure for Brick partners varies depending on the market and specific requirements, let's dive into it!
Payments from the user
To ensure rental payments, Brick offers a wide range of digital payment options to end-users in over 95% of the world. We assess the available payment providers and customize the system to meet your local requirements. This is particularly important in certain European countries where fiscalization of digital payments, such as real-time VAT reporting, is mandatory. Brick will work closely with you to develop customized solutions that align with your needs and ensure compliance with local regulations. Your input and collaboration are essential in this process to ensure a seamless and efficient payment infrastructure for your market.
Getting paid as a partner
Once your payment solution is implemented and rentals start coming in, you'll want the revenue to be transferred to your bank account! The process for this can vary depending on your market. In some cases, immediate payment splits may be set up in other cases delayed splits may be used - it often depends on the market.
Immediate partner payment split
In markets where immediate payment splits are implemented, the process is straightforward. You link your bank account to the payment solution provider, and you will receive payouts in real-time. The amount transferred to your bank account has already been split according to the application fee split, which includes Brick's share and the transaction cost. This means that the money you receive will already include any applicable local taxes, ensuring hassle-free and automated handling of financial matters!
Delayed partner payment split
In markets where a delayed partner payment split is necessary, payments are received in full and the split is invoiced at the end of the month. There are two possible scenarios for this process: either Brick HQ invoices you, or you invoice Brick HQ. While the delayed partner split may result in longer payout times, once you have established your operations, you will quickly develop a smooth routine for handling invoicing and payments!
What solution is best for you?
Brick provides a payment solution that covers most markets globally. The specific payment solution offered will depend on the market in which you operate. As Brick continues to expand its payment partnerships, more options and better deals will become available for all partners.
Brick integrations with Payment Solution Providers:
Stripe
Worldpay (FIS)
Payten / Chipcard
Iyzico
Become a Brick Partner
Becoming a Brick partner can get you started with €4580 as an initial investment. 20 stations will be the perfect launching pad for your network, giving you the boost you need to kickstart your network. It might be enough for you, but why not seize the opportunity to expand and grow? The possibilities are endless, and we're here to support you every step of the way!

Ready to jump right in?