Brick Partnerships
Marketing as a Brick Partner
Power bank sharing isn't marketing-driven; it depends on station presence, user urgency, strategic placement, venue relationships, and word-of-mouth.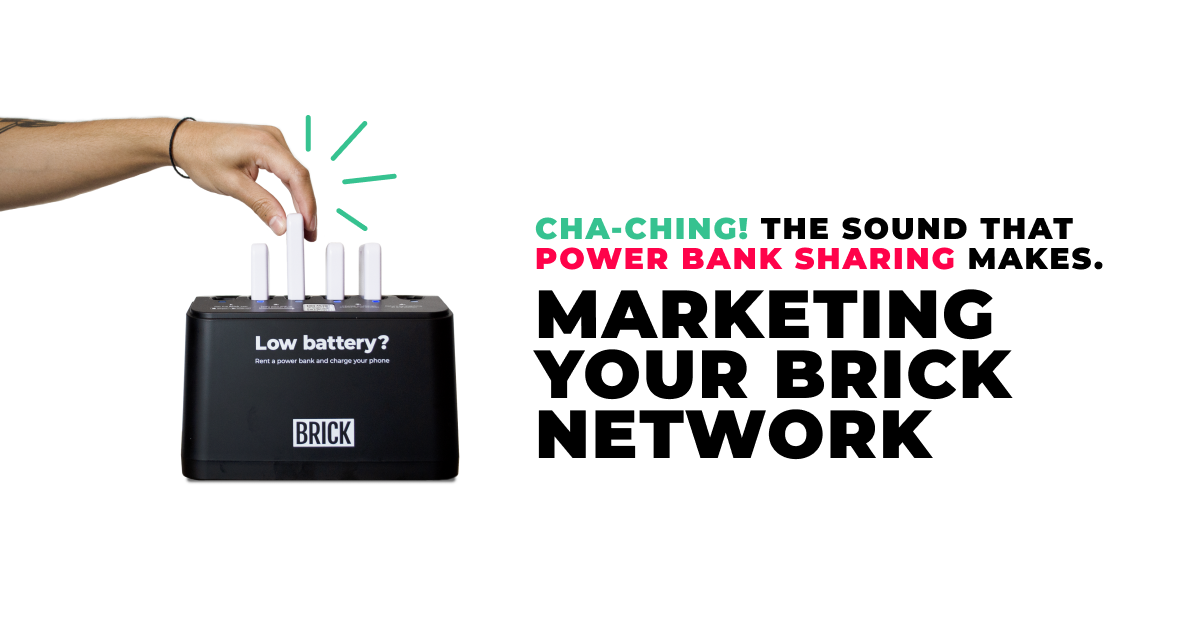 Quick takeaways
Power bank sharing is not heavily reliant on marketing strategies. First-time users often find Brick power bank stations through a sense of urgency or when they encounter a power bank station in a bar or similar venue.
Once users have experienced our service, they tend to rely on the app as their primary means of accessing the power bank stations again.
If you decide to invest in advertising, it is recommended to prioritize brand awareness efforts.
Geo-localized ads can target venue workers and owners to generate interest and create urgency when neighboring venues have already placed stations.
Similarly, out-of-home signs, like sandwich boards, may create local urgency and demand for Brick stations from neighboring venues.
Establishing prestige deals, such as partnering with a notable arena operator, can serve as a valuable opportunity to open doors and expand your network. It can be worthwhile to offer a significant revenue-sharing arrangement in such cases. Consider investing in securing a presence in venues of high caliber by exploring paid placement options.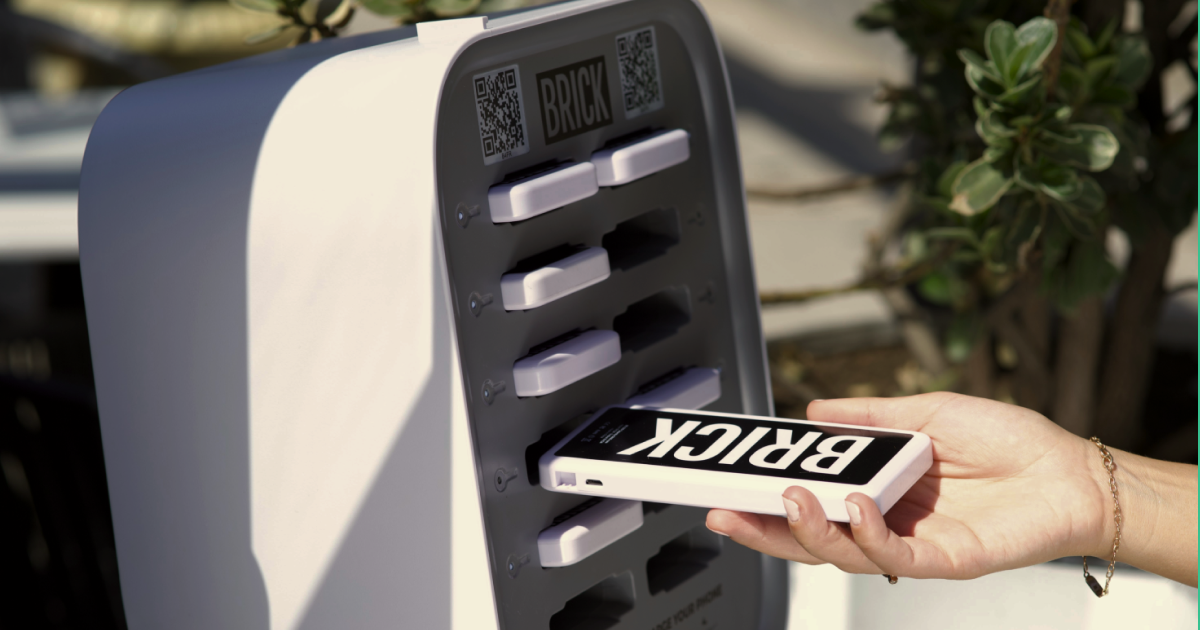 Let the stations do the job
Don't underestimate the power of the physical presence of your stations! When it comes to marketing to venues, it can be challenging to identify the decision-makers. However, one thing is certain: people in the industry visit each other, whether they are bartenders or owners of major malls. By having a Brick station visible, you can create a ripple effect that works in your favor.
Similarly, the physical presence of stations is highly effective in capturing the attention of end-users. The need for renting a Brick is often driven by urgency, and once users experience the convenience of the service, they are likely to become repeat customers. Encouraging users to download the app in advance has proven to be relatively ineffective compared to the impact of encountering a station when the need arises.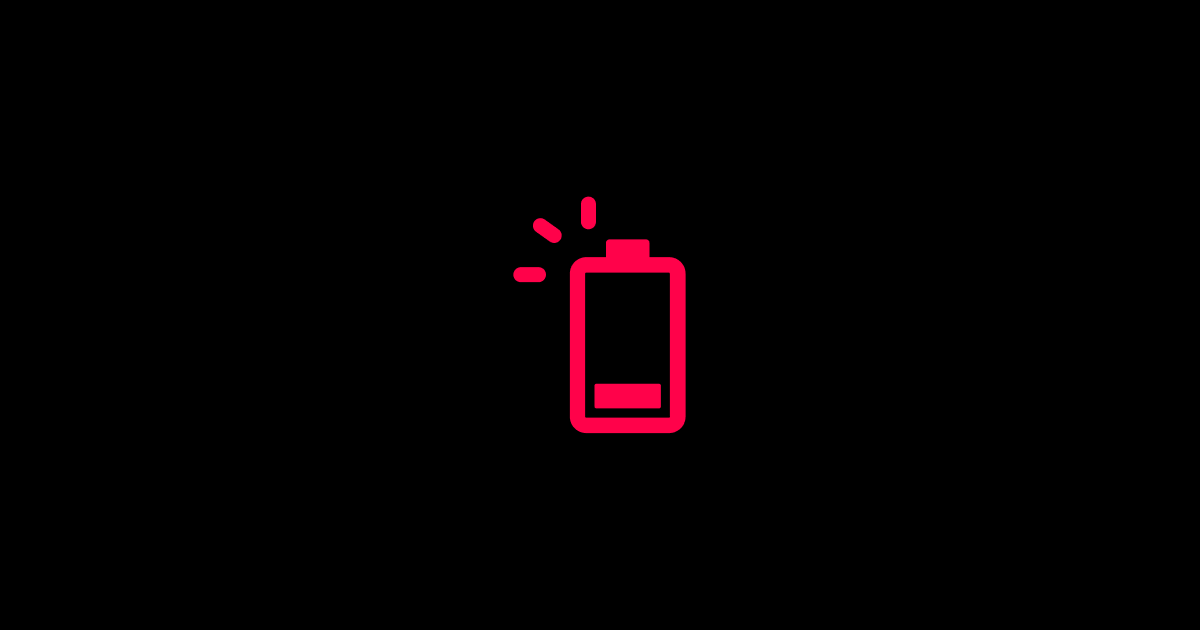 Urgency
As previously mentioned, urgency plays a crucial role in the rental of Brick powerbanks. The median battery level for users renting a Brick is 30%, they could potentially still manage without charging for a while. However, once the battery bar turns yellow, the sense of urgency increases significantly. It is essential for venues with Brick stations to be well-informed about how the system works or motivated to promote its usage, as they may already have their hands full.
Search ads can be powerful to tap into the sense of urgency, particularly when there is existing awareness of the Brick product in your market.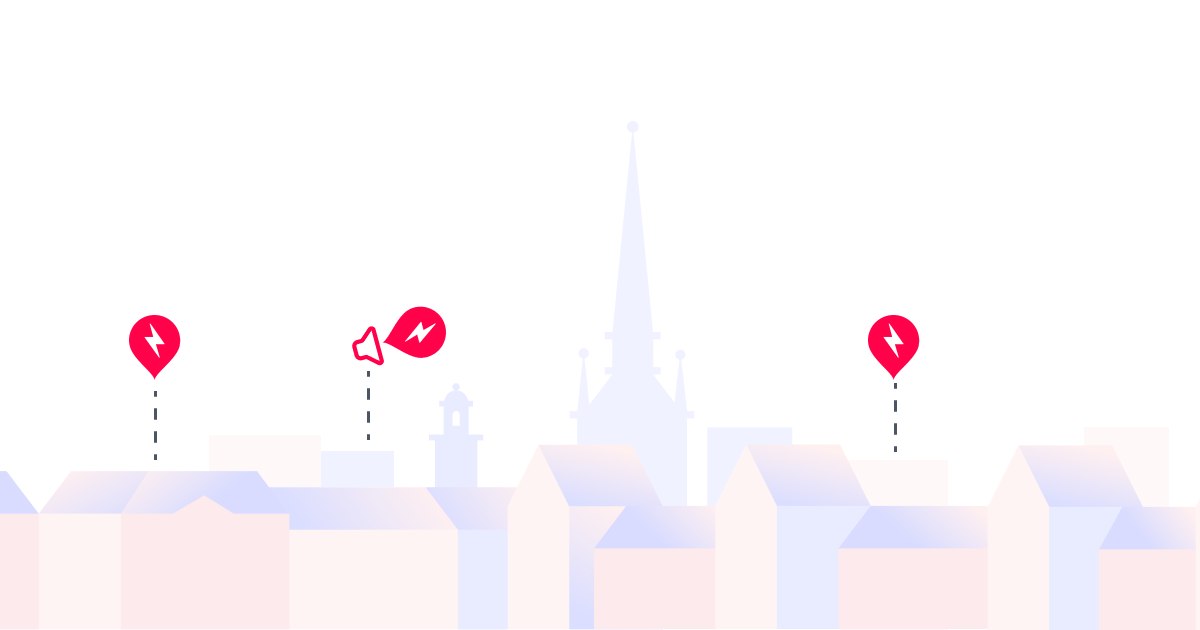 Brand awareness
If you're looking to boost your business through advertising, we recommend focusing on localized brand awareness efforts! While widespread advertising with a conversion-focused approach may not directly increase rentals, it can have a positive impact on creating demand for Brick stations and prompting end-users to inquire about their availability at venues.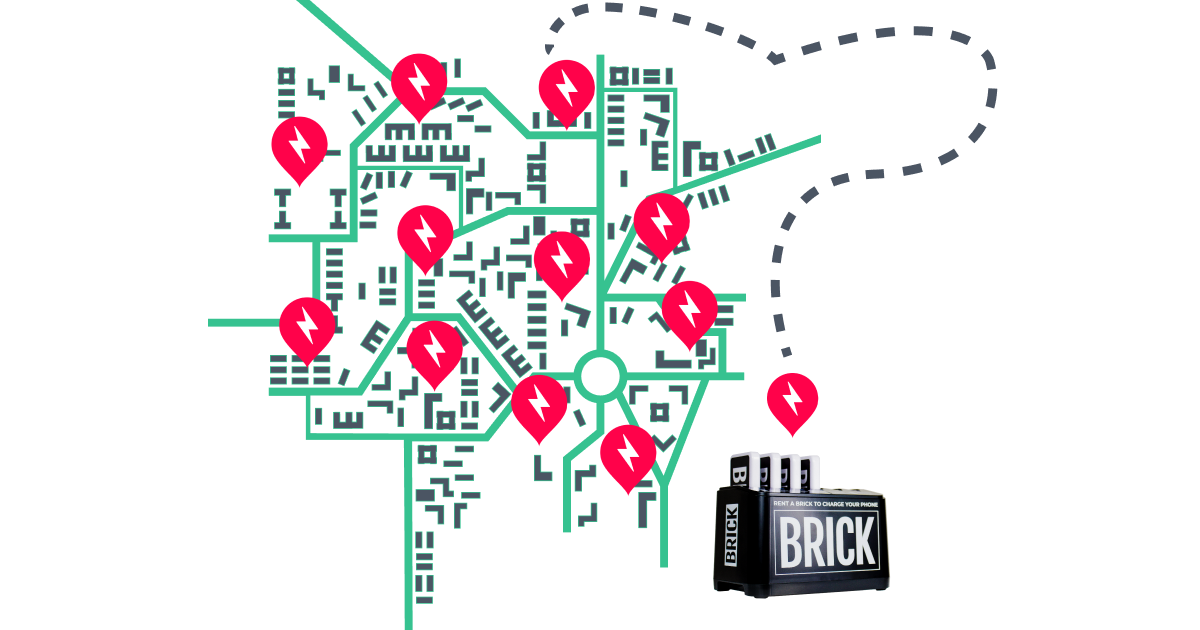 Geo-localized
Platforms like Meta/Facebook provide the option for geo-localized ads with a high level of granularity. This feature enables you to target specific neighborhoods or define a radius, making it easier to reach potential customers who are in close proximity to your Brick stations. This localized approach can be particularly effective in cities with popular bar streets or areas where people hang around!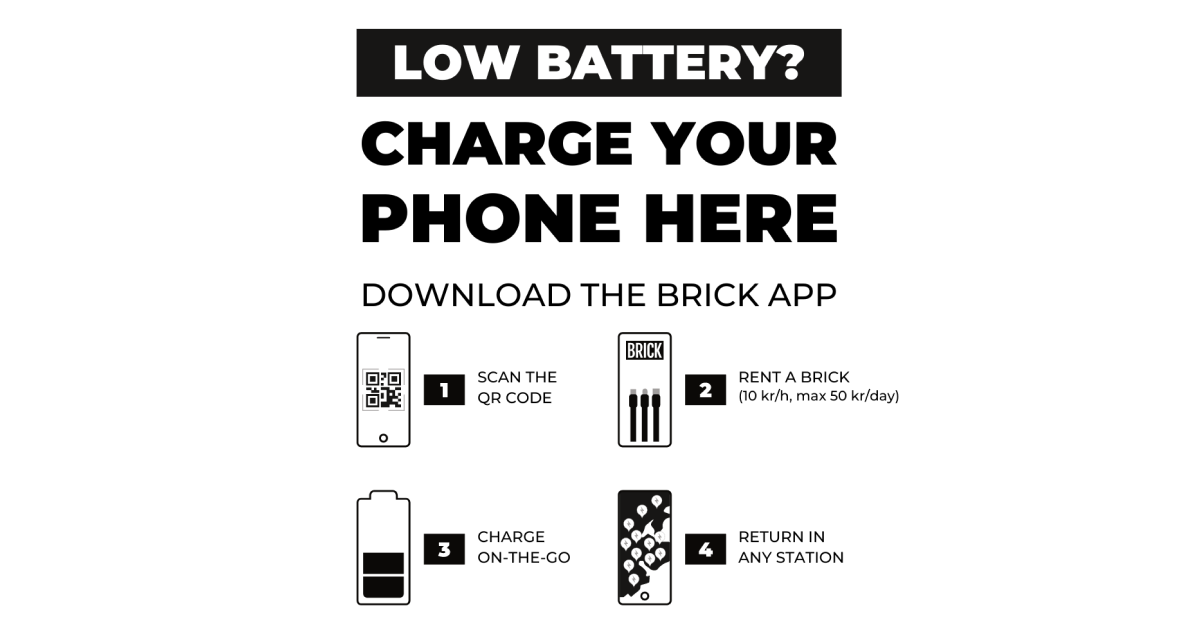 Out-of-Home & co-branding
Want to go more local than geo-localized digital advertising? Out-of-home marketing is an excellent option. Place your banners, posters, or stickers locally around venues where your Brick stations have been placed.
Get creative with co-branding possibilities! Team up with popular chain operators or public commuter services to expand your reach. Collaborate with venues and encourage them to showcase Brick on their street signs, making it a selling point for potential users.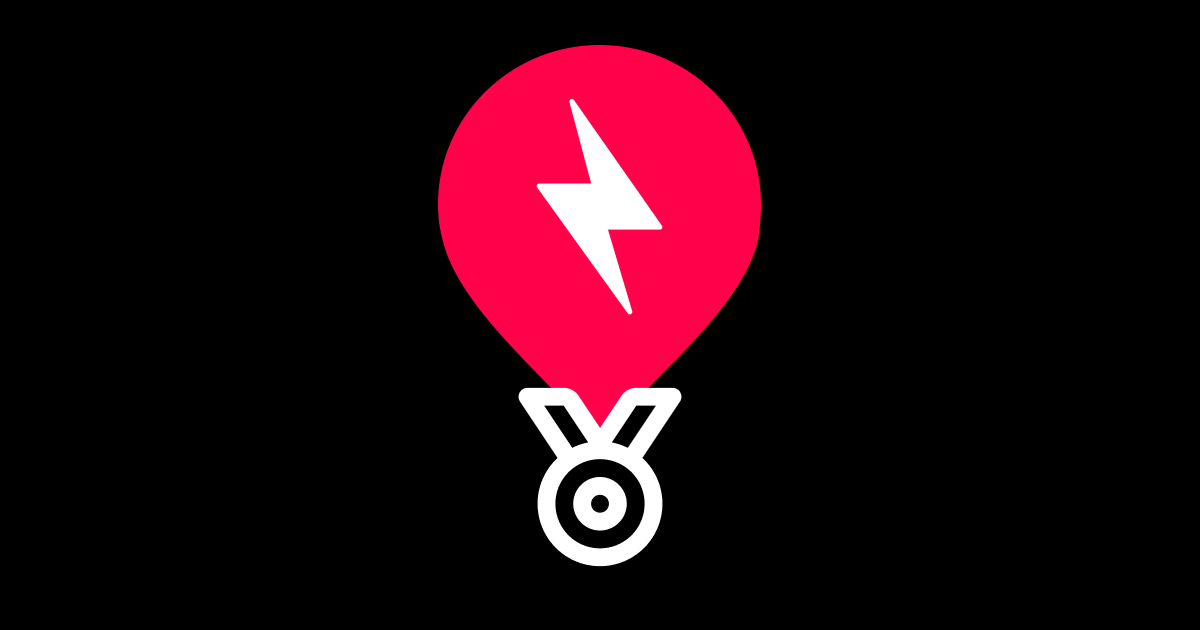 Prestige deals
Certain partnerships can have a significant impact on your business, making them worth the investment. For example, collaborating with a major arena or public transportation system can enhance your brand's authority in the market. It's easy to focus on immediate rental profits but consider the long-term benefits of attracting additional venues through these partnerships. The ripple effects will pave the way for continued growth and success!
Let the stations shine
As a Brick Partner, let the power bank stations do the talking for you! Building relationships with venues and placing the stations is where the real magic happens. While marketing can help, it's not the main driver of success. If you do decide to dabble in marketing, focus on creating brand awareness and targeting local audiences. Remember, it's all about making connections and treating it like a sales process to achieve the best results. Let the stations shine and watch your business thrive!
Become a Brick Partner
Becoming a Brick partner can get you started with €4580 as an initial investment. 20 stations will be the perfect launching pad for your network, giving you the boost you need to kickstart your network. It might be enough for you, but why not seize the opportunity to expand and grow? The possibilities are endless, and we're here to support you every step of the way!

Ready to jump right in?