Powerbank Station Sales
Case Study - Placing a Power Bank Station in a Bar
Bars are ideal places to start when expanding your network of powerbank sharing stations. When the owner understands the service, it can become a great help for both the guests and the staff.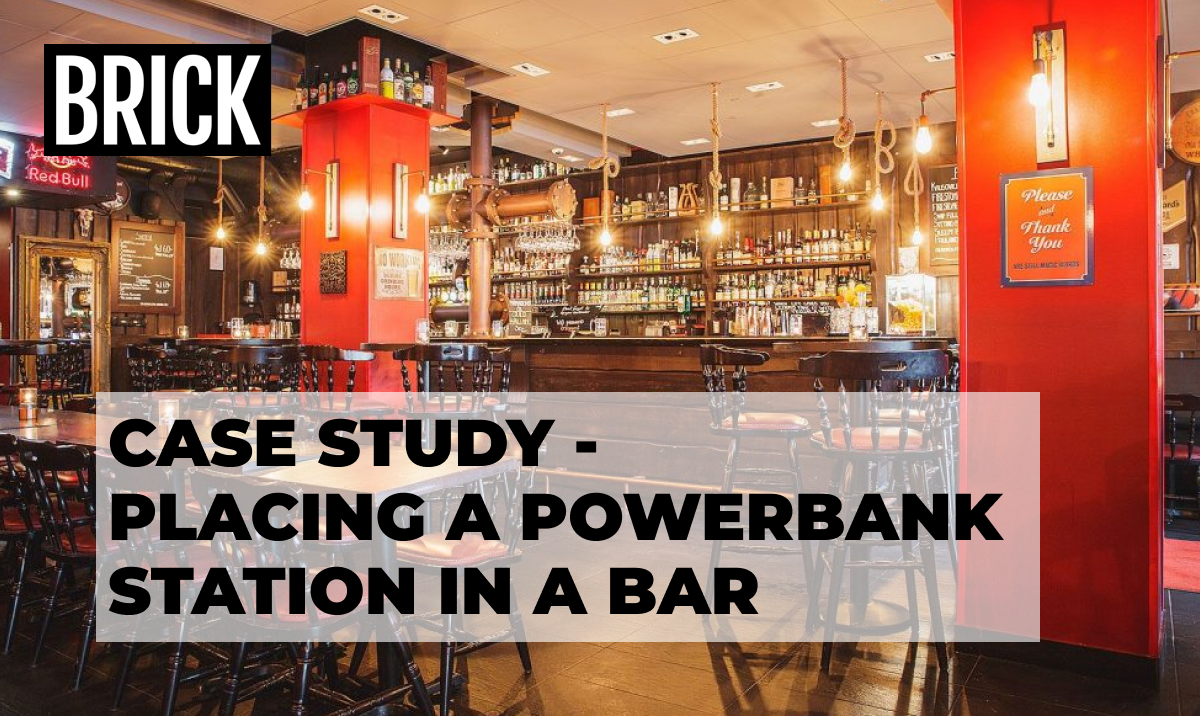 When you start growing your network of powerbank sharing stations you quickly realize that bars are among the absolute best places to place a station. A 6-slot or a 12-slot powerbank station is perfect for a small to medium-sized bar. The reason is simple.
A bar in Stockholm with a powerbank sharing station
When we were growing our network in Sweden, one of the first places we approached to place a station was Crazy Horse, a popular bar in central Stockholm. The above scene was an all too familiar example for Aman at Crazy Horse:
"Before we got the Brick station, I was asked the question about charging behind the bar and borrowing a charger several times a day. We also only had two outlets available in the bar so it was a lot of running back and forth every half hour or so. We don't want to be responsible for people's phones, they can get forgotten or lost. We really want to help our guests, but we do have a lot of other things to do."
What does the staff think about charging your phone in a bar
What we have learned during the years is that bars, restaurants, and nightclubs have had to deal with charging people's phones more and more in the last decade. Of course, the staff wants to help, but you don't want to be responsible for guests' phones while it's charging behind the bar. Many bar managers we've talked to say they often purchase chargers that soon get stolen or disappear. It's a very unnecessary annoyance for both the staff and the guests. When the bar owners understand our service they are usually more than happy to have a Brick powerbank station at their venue.
"The Brick station is great because we can refer to the station when someone needs to charge their phone. We won't charge any phones behind the bar anymore. We point to the station, tell them to download the Brick App and then to read the instructions on the station. The absolute majority of the guests understand and get started very quickly."
Why a bar should have a powerbank sharing station
When a powerbank station has been placed, it's ready to go. The staff just need to make sure to place the station where people can easily find it and let it work for them. This means they can refer to the station for all charging needs and they won't have to worry about other people's phones.
A powerbank station also makes people stay longer. Just imagine the scene in the beginning. If your friends are 15, 20, or 30 minutes late and still haven't shown up, would you sit there with a dead phone or would you walk away to find a charger? Bar owners, just as any person who owns an establishment, want people to stay as long as possible. This increases the tab.
"People really like the service and feel it's very easy to use. Mostly they rent a powerbank, take it to the table and return it about an hour later. Some take it with them and come back and return it the next day. It's a service that helps people."
Why do guests want a powerbank station at the bar?
What about you as a guest? People usually want to charge their phone in their hand, by the table, and are happy to pay for the convenience. Guests will feel more comfortable with a charged phone. Not just for keeping in touch with friends who are running late, but also for the safety of having a charged phone. For women, it's often very important to have a charged battery on their phone on a night out.
"People seem to stay longer and be happy about having an easy way to charge their phone, it's definitely convenient for us and for them. Some just need some extra battery while they sit and chat with friends and some come running in and are in desperate need of battery."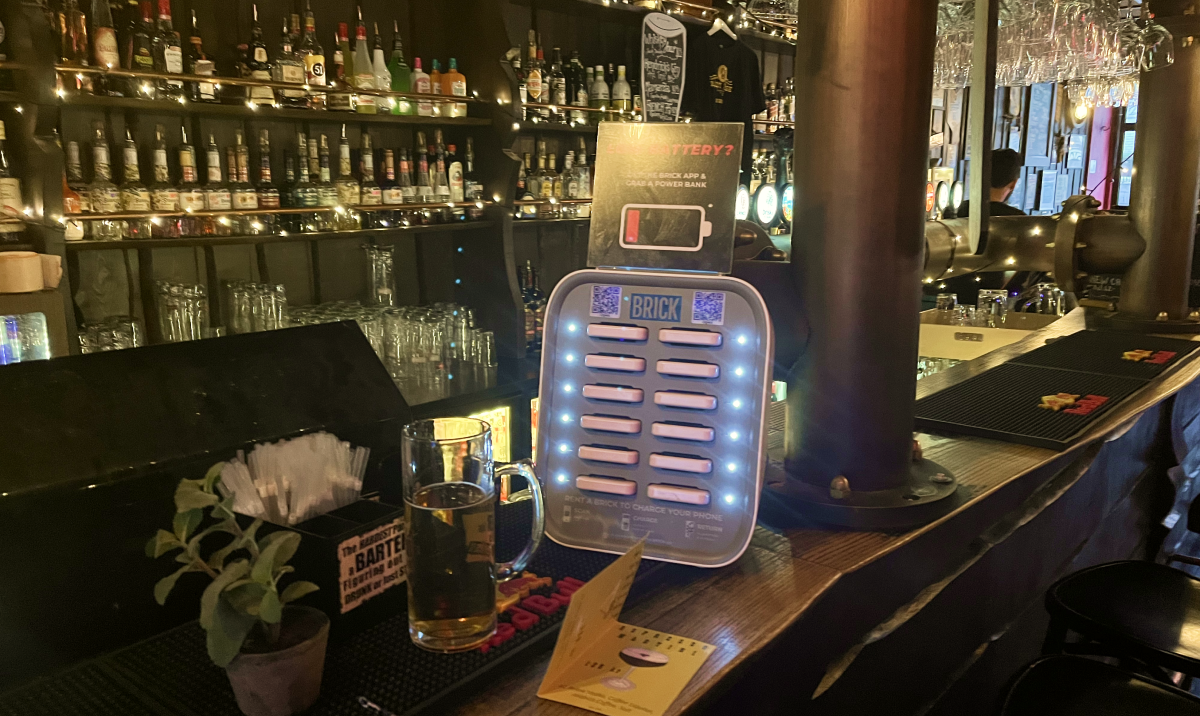 The powerbank station has over 100 rentals per month
The station at Crazy Horse in central Stockholm, has, on average, well over 100 rentals per month. Amin thinks it's due to a few important factors: it's a popular bar on a busy street, the station is very visible on the bar, the staff likes the service, and they refer to the station for all charging needs.
"It's a very popular service that makes our life easier and we're happy to help our guests." Says Aman.
Conclusion
Bars are an excellent starting point for expanding your powerbank sharing network. When bar owners understand this service, it benefits both their customers and staff, underscoring the importance of the onboarding process.
Before you receive your stations, and perhaps even before reaching out to us, research the bars in your area. Identify popular small to medium-sized bars, locate clusters of them, and explore if you have any existing contacts within these establishments. Engage in conversations to understand their needs. This initial research sets you on the path to launching your own powerbank sharing business, with our support.