Brick Partnerships
Launching Brick in a New Market: Expanding our Reach
The more cities we cover, the more extensive and accessible our service becomes. When stepping into new territory, Brick collaborates closely with our partners to make success happen!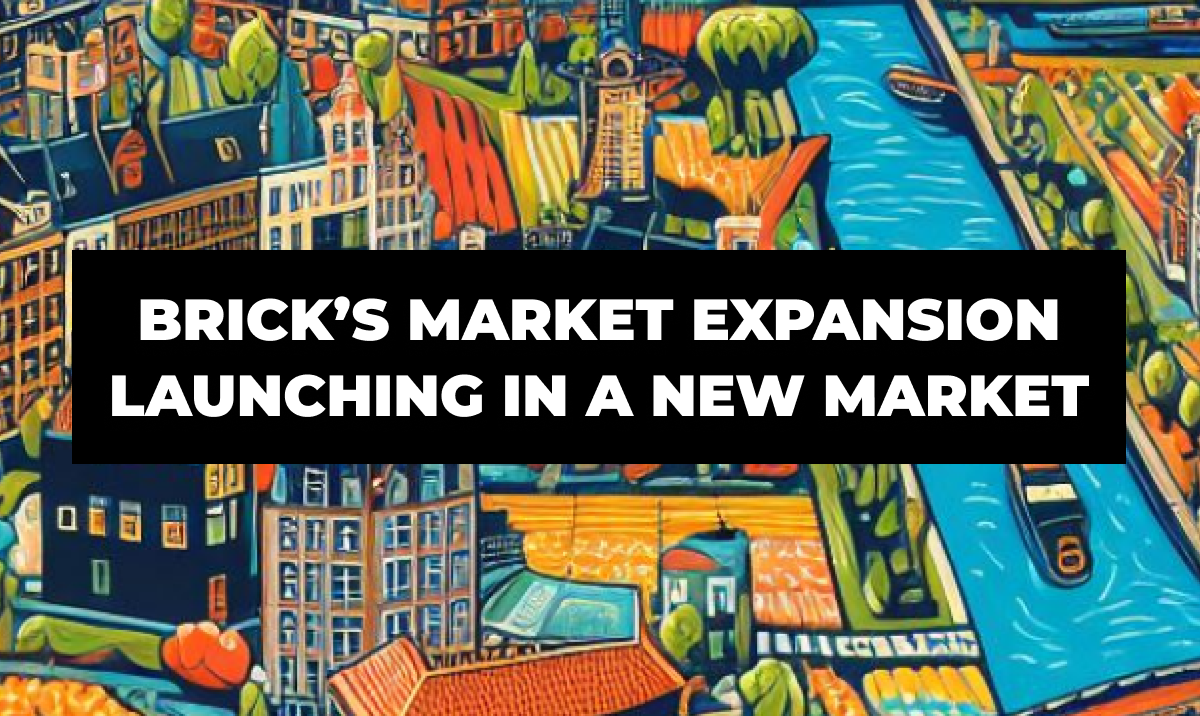 Brick is on the move, and there is no intention of slowing down! Venturing into a new country is exciting. Our latest conquest? The Netherlands. This step marks another chapter in Brick's story. Curious to know how we navigate the challenge of entering a fresh market? You're in the right place!
Where to launch Brick
To establish a foothold in a new country, we focus our attention on tier 2-3 cities. We admit that it's tempting to target major cities directly, but doing so can prove costly and challenging without concept, product, and brand awareness. Besides, our interest isn't confined solely to big cities. We aim to create a network that spans a larger area; the more cities we cover, the more extensive and accessible our service becomes.
Given the Netherlands' evenly distributed urban landscape, most cities are suitable for establishing the Brick network. By zeroing in on the country's key provinces, we run localized advertising campaigns. Our strategy is centered around gradually establishing a strong network across various cities, forming a solid foundation before expanding to larger urban centers. This approach enables us to cultivate brand awareness, gauge user interest, and build effective partnerships.
Time to launch
When we're about to sign a partner in a new country, that's when we kick off the process of translating our product for the new market. Thanks to our international team at Brick HQ and a variety of partners, we can bridge linguistic gaps swiftly!
When stepping into new territory, it's our partners who step up with their local know-how. And especially when we're diving into a new market, we keep an eye out for partners who've got connections with potential venues. Why? It gives a head start when introducing something new to a market that's either never seen it before or is vaguely familiar with the concept.
How can Brick be applied locally?
While power bank sharing can be applied universally, we prioritize ensuring a tailored integration of our concept into new markets. This adaptation extends to accommodating specific preferences, such as the implementation of the Netherlands' preferred payment system, iDeal. By providing such integrations, Brick partnerships become more attractive to prospective partners.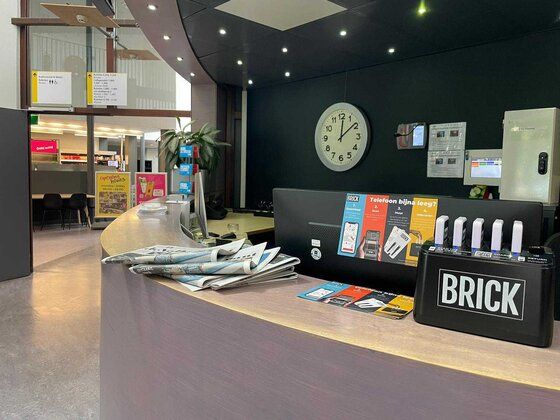 Finding more local partners
Once the first partner establishes their network, familiarity with the power bank sharing concept will grow. We advise our partners to offer free rentals at the start. People are more likely to try new things when it's free (cuz everyone loves free stuff). This approach could quickly make the concept popular; this effect not only allows us to gain new users but also assists partners in placing more stations.
A great example comes from our partner in Scotland, who recently engaged with a bar owner who saw the concept, recognized its value, and immediately expressed the need for it in his bar! According to our partner, it was 'the easiest sale ever.'
This also applies to partnership requests to Brick HQ. We often receive inquiries along the lines of 'We've seen the stations and love the concept, how can we start?' This highlights the appeal and rapid growth of power bank sharing with Brick!
Powerbank sharing with Brick
Here's the thing: every time we step into a new market, we're not just looking for a quick launch. We're talking about establishing a presence that's built to last - we're in it for the long haul.
Become a Brick Partner
We receive a steady stream of people who show interest in powerbank sharing with Brick, but it's those who are willing to put in the effort that are interesting for our partnerships. Are you the one who can take Brick to a new market?