Get started
What is charging on-the-go?
Brick provides "charging on-the-go", allowing renting and returning at different stations. Stations in interesting venues are key, as many users rent and return in the same place. The longer dwell time of users benefits venues, but the ability to return anywhere is convenient for anyone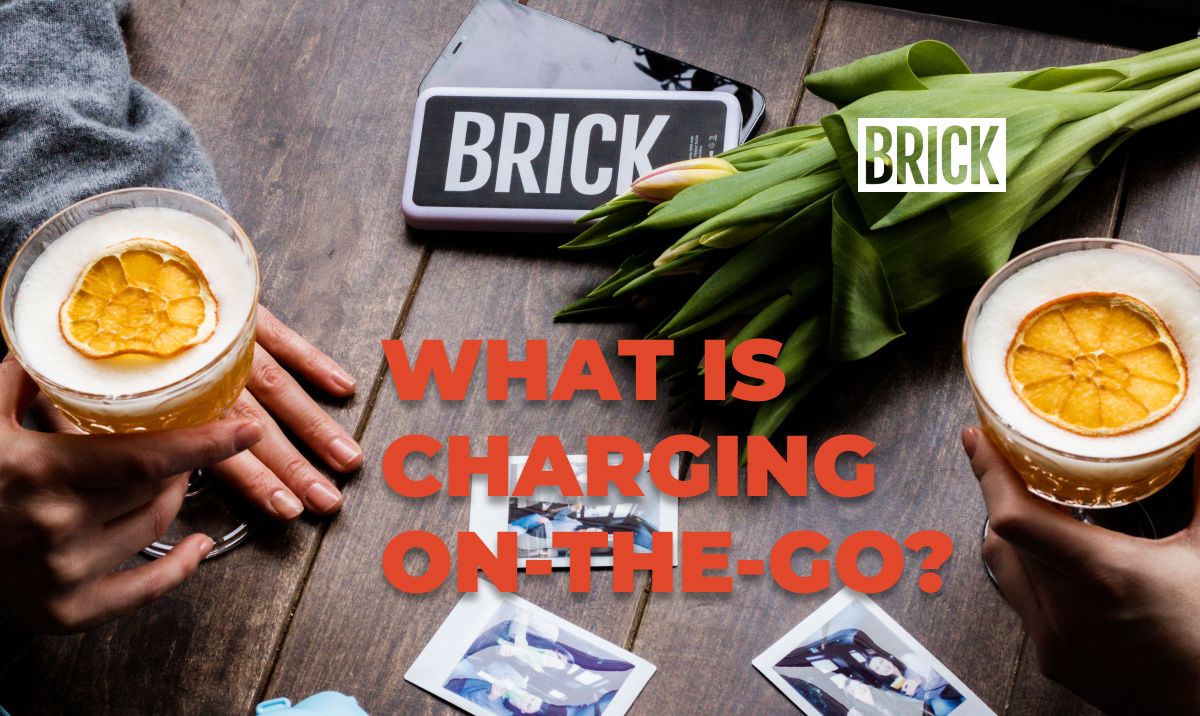 In the world of powerbank sharing "charging on-the-go" is an almost "over-used" saying. While it's a great function and most certainly correct, it might sound a bit unclear. For most people, it means when you arrive at the Brick station, you can simply scan the QR code to rent a powerbank. The power banks are lightweight and compact, making them easy to carry with you wherever you go. By offering power bank sharing stations at various venues, Brick's users can charge their devices whenever and wherever they need to, without having to worry about finding a power source or carrying around bulky chargers. Once you're done charging, simply return it to any Brick station. You definitely don't need to worry about returning it to the same station you rented it from, which makes our service even more convenient for people who are out and about. Hence "charging on-the-go".
Brick is for "people on-the-go"
Brick also supplies charging for "people on-the-go". Let's face it, someone spending most of their time at home close to an outlet with a charger is not going to be a big Brick user. Some level of "on-the-go" or a lengthy journey out on the town is needed in order to get the full Brick powerbank sharing experience. So it can be "charging on-the-go" for "people on-the-go".
Many rent and return at the same powerbank sharing station
Since Brick and our partners have powerbank sharing stations in towns and cities all over the world, our main users are people who are in some way "on-the-go. It might be someone who's out on the town for a shopping spree, a person running to and from important meetings, tourists sightseeing, a person watching a game at an arena, or people having fun in bars, restaurants, and nightclubs.
People who spend a lot of time in one place means they rent and return the powerbank to the same station. Our statistics also show that people who rent a Brick on average stay longer than people who don't, meaning a longer dwell time. This is great for venues! People rent a Brick from a station, sit back down with their friends, or continue shopping and then return it back at the same place when they're fully charged. This person might have left the place earlier if Brick hadn't been there to save the day.
A good network of stations provides plenty of options
A network of at least 20 stations placed in good venues in an area of a city provides opportunities for "charging on-the-go" and for "people on-the-go". By having stations in interesting venues fairly close to each other Brick can facilitate people charging where they are or bringing a powerbank to the next place they're going to. This is what Brick is all about; providing powerbanks to people whenever and wherever they need to charge a device before the battery anxiety sets in.
For many, 20 stations and a passive income from their Brick stations is more than enough and the start-up cost of becoming a Brick partner is €4.000.
To others, it is an opportunity to build a large-scale business. Interested? Apply to become a network partner to find out more about our options for partnerships!