Brick Basics
What Is Charging On-the-Go?
Brick provides "charging on-the-go". You can pick a powerbank, go about your business, and return it at the same or different station!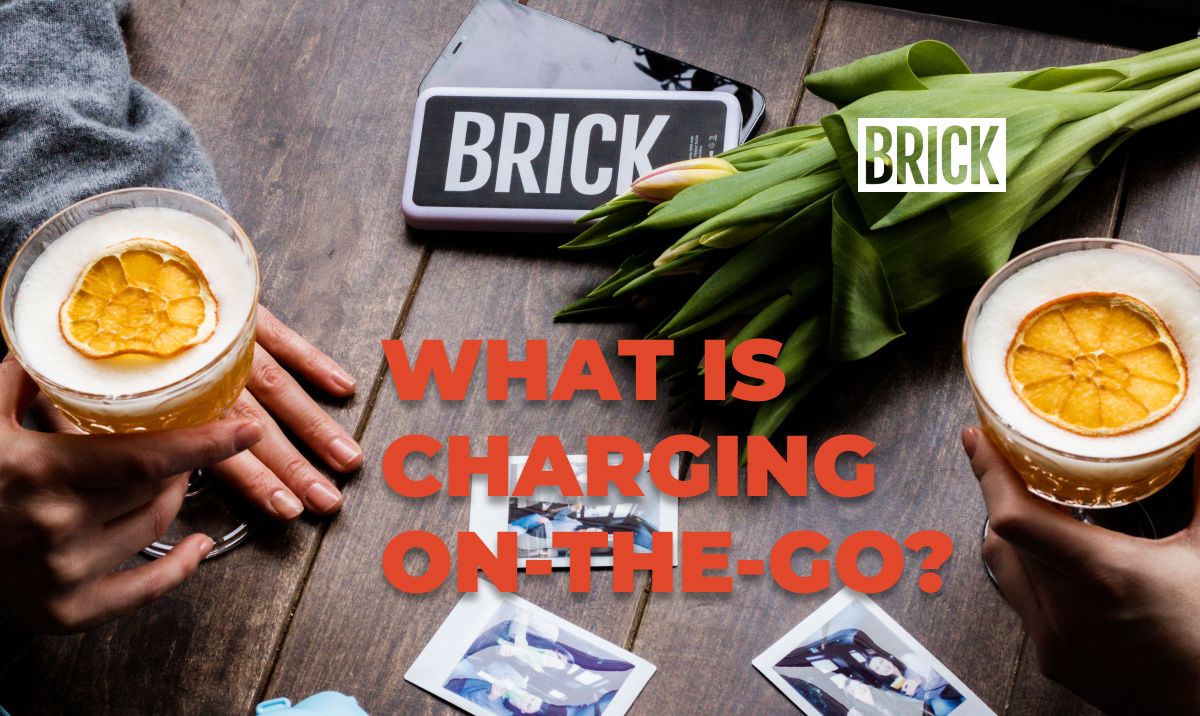 In the world of power bank sharing, the concept of "charging on-the-go" is widely used. It refers to the convenience of being able to rent a power bank at a Brick station by scanning the QR code when you arrive. These power bank are lightweight and portable, allowing users to carry them wherever they go.
With Brick's power bank sharing stations available at various venues, users can charge their devices anytime and anywhere, without the hassle of finding a power source or carrying bulky chargers! Once you're done charging, simply return the power bank to any Brick station, making it even more convenient for people on the move. That's the essence of "charging on-the-go".
Brick is for "people on-the-go"
Brick's power bank sharing service is designed for "people on-the-go." We understand that individuals who spend most of their time at home near a power outlet may not have a significant need for our service. The full Brick power bank sharing experience is best enjoyed during journeys or extended outings when being on-the-go is a key factor. That's why we emphasize "charging on-the-go" for "people on-the-go."
Many rent and return at the same powerbank sharing station
Brick's powerbank sharing stations cater to a wide range of users who are constantly on the move. Whether it's shoppers, business professionals, tourists, or individuals enjoying leisure activities, our stations provide the convenience of charging on-the-go. Our statistics also reveal that Brick users tend to spend more time at venues, thanks to the availability of our powerbank stations. This not only benefits the users but also enhances the overall experience for venues, keeping customers engaged and satisfied.
A network of well-placed stations provides plenty of options
In the dynamic world we live in, having access to power on-the-go is essential. That's where Brick comes in! With a network of at least 20 well-placed stations in prime venues throughout a city, we offer the perfect solution for charging devices while on-the-go. Whether people are shopping, attending meetings, exploring as a tourist, or enjoying a night out, they do not have to worry about running out of battery. Brick provides freedom and peace of mind to stay connected without battery anxiety!
Become a Brick Partner
Powerbank sharing with Brick holds promising prospects for your success! A Brick Representative is ready to connect with you when you are. Continue reading the essentials of a Brick partnership or get in touch!