Sales
How to identify and reach decision makers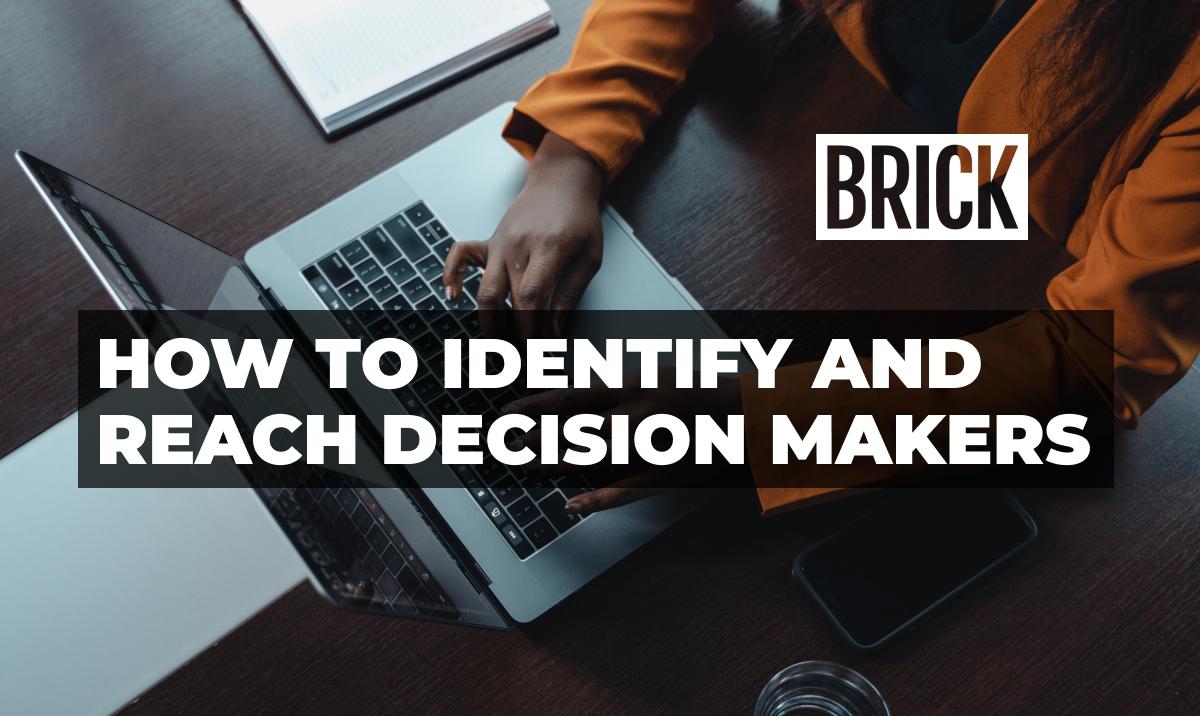 This article will address the best practices for reaching decision-makers, but before you read this we strongly recommend you read the first step guides on how to place your first stations, and check out the other articles on sales first.
Getting in touch with the right person at a company can be hard. When you are trying to place a station at a venue you know would be a good fit but can't get through to the decision-maker, it can take a toll on your motivation. This feeling is something everybody in the network has experienced, and in order to give you the tools and tips to get in touch with the right people (especially at larger venues and companies), we have compiled a recommended list of approaches and titles to start out with.
Starting with methods of reaching out, many alternatives vary in effectiveness, depending on which market you are operating in. For example, in Sweden it can be relatively easy to get a phone number to a stakeholder, whereas in the US it is practically impossible. Here are some tips on ways to get in touch with people if you don't have a referral from someone (which usually is the absolute best way to get a foot in):
Call the reception
Email the reception
Check out the company's social media (e.g. Linkedin) to see if you can get a hold of someone's contact information
Visit the company
As mentioned above, the absolute best way to get a foot in is to have a referral. It's always great to look for connections you might have in your network.
When trying to reach pubs or nightclubs, a successful and time-efficient way to reach out is to simply call the venue, ask if the manager is available at the location, then simply drop in and demonstrate Brick once you've introduced yourself.
You will most definitely get the hang of this quickly if not already, so let's move on to who you should reach out to. The rule of thumb is that if you think, or know, a venue would be a great fit for Brick, they probably are. Therefore, we recommend you move on to another person within the same company if the one you are speaking to isn't showing any interest.
Here are the titles we have had the most success with when getting a foot in the door:
Business developers - their role is to find new ways of business and partnerships, which make them the excellent first point of contact.
Marketing managers - usually open to co-branding opportunities, or ways to partner up with new exciting companies and solutions.
Head of Partnerships - if this role exists, this would be a great opportunity to reach out.
Business owners, CEOs - having all the authority, they would be the ideal people to get in touch with. Sadly, they often have a lot on their plate and will not read your email, or outsource your request to someone else.
Customer experience/service - Brick is a value-added service, ensuring a better customer experience. These people should be very interested.
Safety/security division - Having a phone not working could result in people feeling very unsafe. Enabling them to charge their phone fully means they would feel safer.
There are probably plenty of other roles suitable to reach out to that are not mentioned above, however, this list covers the basics and should give you enough information on where to start. Good luck, and don't forget to use the Brick Global Slack channel to ask for more relevant tips from the rest of the network.
The start-up cost of becoming a Brick partner is €4 000. For many, 20 stations and a passive income from their Brick stations is more than enough. To others, it is an opportunity to build a large-scale business without having to add a range of operating costs. Interested? Go ahead and apply to become a network partner