Brick Basics
Why Brick Is a Good Side Hustle
Smartphones have become an essential part of our daily lives, raising the need for reliable power sources. This growing demand has paved the way for an innovative side hustle: powerbank sharing.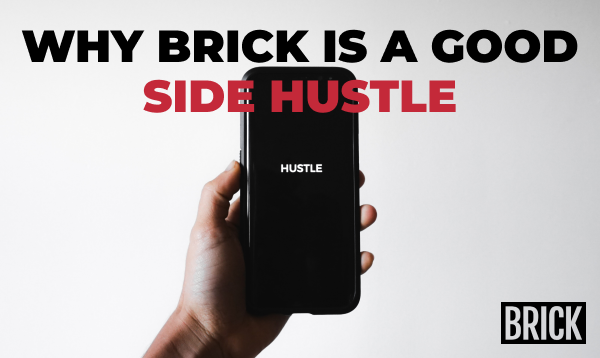 Brick offers an opportunity for entrepreneurs to bring powerbank sharing to their markets to collectively build a global network. As a partner with Brick, you launch our brand, stations, software, and application in your market. You pioneer this charging solution with your local market's expertise while making revenue.
Low investment
You can start building your powerbank sharing network with a minimum investment of €4580 (additional costs not included). This will get you started as a Brick Network Partner with possibilities for growth. When the powerbank stations are effectively placed in venues, the initial investment can be easily recouped through rentals.
The Brick Brand
What sets Brick apart from other powerbank sharing companies, is that we offer our partners the opportunity to license our platform to use our brand and service upon signing - meaning that everything is ready to go. We are a powerbank network brand. Other powerbank sharing companies work with white labeling under which they employ and expand. We offer a franchise model where you have our brand, platform, and technical support at all levels.
If you're considering launching your own powerbank sharing company, but wish to avoid the hassle of handling every aspect of starting a business - opting to operate under the Brick brand will be a time and resource-saving solution. You will be able to exclusively dedicate your efforts to building and growing your powerbank sharing network.
Sales and marketing enablement
All partners get access to platforms with supporting materials. This includes promotional material that can be altered to the market's language, guides, and a learning platform. Network Partners with larger networks and Market Operators are assigned a Partner Success Manager that will help you on every step of building your powerbank sharing network!
High demand and repeat customers
People are heavily reliant on their smartphones as they are tethers to their everyday lives. The moment their battery levels go down, stress levels go up. As a result, the demand for charging possibilities is consistently high. By offering a powerbank sharing service, you tap into a big market and can attract repeat customers who need reliable power sources regularly.
Scalability
Powerbank sharing has immense potential for scalability, allowing you to expand your business as demand increases. It starts with effectively introducing powerbank sharing in your market by networking and placing the powerbank stations in venues. Once established, the demand will rise - from both end-users and venues.
Expansion
Whether you prefer starting small and gradually growing or launching big right from the beginning - Brick partnerships are the perfect fit for you. Powerbank sharing is a flexible side hustle, allowing you to manage it alongside your regular job or other commitments, depending on your personal goals and circumstances.
However, when your powerbank sharing network gains traction and popularity, it's a clear sign that the time is ripe for expansion. We encourage our partners to embrace the opportunity to reach a more extensive customer base, maximize profits, and achieve greater success.
Ready to hustle?
Whether you're looking for a side hustle to supplement your income or embark on a new business endeavor, powerbank sharing with Brick holds promising prospects for your success!