Brick Partnerships
How the Partner Success Manager Works with You in Building Your Shared Power Bank Network
A Partner Success Manager works with you in building your shared powerbank network, and supports your performance and market expansion through regular contact.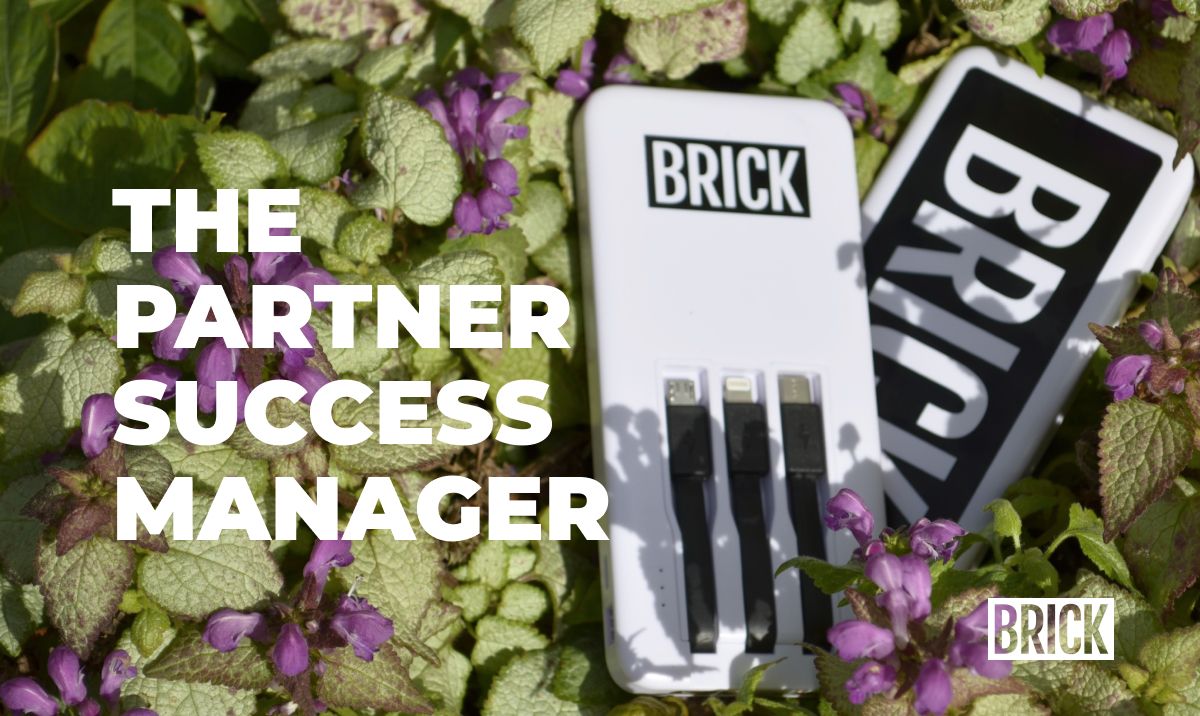 Hi! I'm Erik, Partner Success Manager at Brick. I'm here to help you get started, succeed, and with anything in between. After signing with Brick you can always reach out to me with any questions. If you're in need of a refresher or want to know more about what Brick offers to help you succeed, you're in the right place!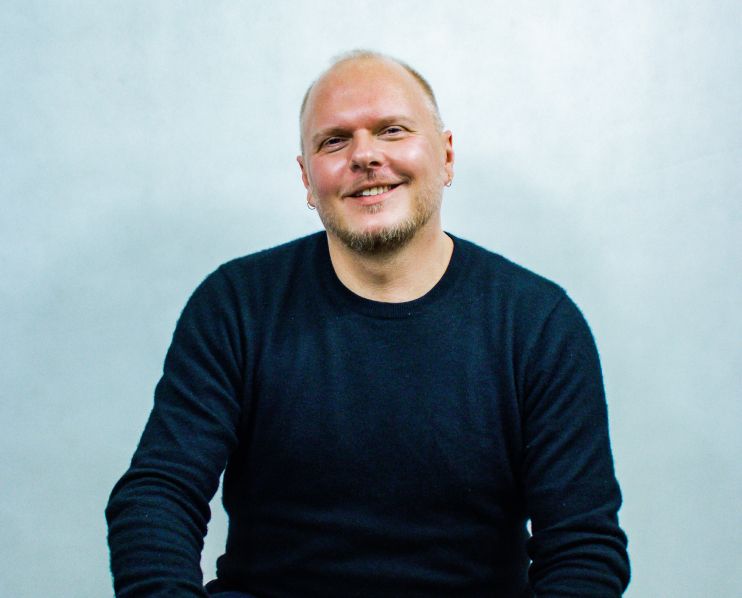 Our priority is always to get new partners started as soon as possible
After signing the contract, the partner is onboarded in the partner success program through a call with me, the Partner Success Manager. This call is an introduction to all communication channels and software we use to collaborate. Partners confirm their station orders and receive invitations to all communication channels and programs. During this time we will confirm shipping arrangements and freight costs and discuss any market-specific needs.
My first task as your success manager is to onboard you to the world of Brick. This is to get you familiarized with all the tools and help that you have at your disposal.
The second part is preparing you for the arrival of the stations. A venue agreement is sent alongside a station placement worksheet, this will help you brainstorm venues and prep a sales pitch for said venues. Once the stations arrive, we will have a call to explain how to set up the stations, test them, and get them placed.
Here's a little taste of what working with a partner success manager means:
In The Brick Dashboard, you can monitor how everything is going with your powerbank sharing business
The first thing to go through is the Brick Dashboard. The Dashboard was created with our partners and is built and managed by Brick HQ! It's a tool where you can manage your network. This will provide you with insights and statistics on your revenue, rentals, and stations. The features on the Dashboard are based entirely on the feedback we receive from our partners and what information is helpful for them to see and get insights into.
The Brick app is the core of the powerbank sharing ecosystem
Next up is the Brick app! This is the heart and soul of the Brick ecosystem. The app is simple and very user-friendly. By using the map, users can find stations and rent powerbanks. The app is available for both iOS and Android users and is constantly updated with new features.
How you will communicate with Brick HQ and the rest of the community
Both Network Partners and Market Operators will be placed into a Slack workspace to collaborate with all of our Global Partners. There you can connect, converse and collaborate with each other! We think that direct communication with both Brick HQ and your community will help you succeed faster and better in building your shared powerbank network.
Content for marketing and sales
Canva is a graphic design platform that we use to let you edit a variety of visual content for you to use for marketing and sales. These materials include promotional material when pitching to venues, business cards, instruction one-pagers, sticker templates for stations, and more. You have access to your own folder with these materials which you can edit and adapt to your market needs.
Marketing your powerbank sharing business
Powerbank sharing is not a marketing-heavy business. First-time users are mostly found through urgency. Users will utilize the app to rent and return powerbanks to stations across the global Brick network! A venue with one of your Brick stations will be the best advertising space you could ask for.
The best marketing is word-of-mouth advertising. Never underestimate the power of happy users and happy venues. They'll help you reach new audiences you might have not been able to target with traditional marketing. Satisfied users and venues will share their positive experiences with others and help you increase your brand awareness. Me and the team are here to help you with all questions regarding marketing and we can discuss any ideas you have.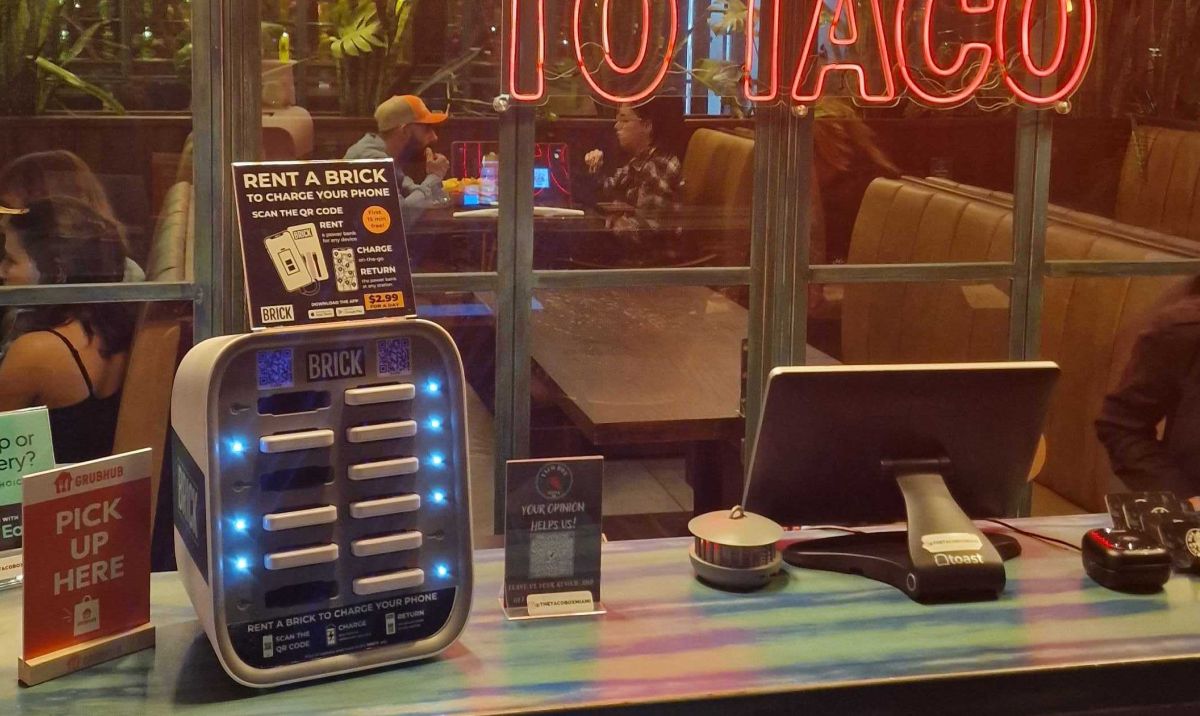 First things first: placing your stations in venues
First and foremost, try to have fun during the first phase of building your Brick network and place stations in venues. It will be hard work and won't happen overnight. It will require you to meet with many different people and venues, but that's also the fun part. It's exciting to build your own business. I will talk you through some pointers to make the most out of it!
Brainstorm session to find venues
Where to place your stations? Truth be told, any location where people are likely to spend a significant amount of time can be a good venue for your powerbank stations. We believe that Brick partners know their markets better than anyone else, therefore we don't normally provide a list of venues you need to target. The best thing to do is to sit down and brainstorm and think about the following pointers:
Identify the target audience
Assess the foot traffic
Analyze the length of stay
Analyze the size of the venue
As part of the onboarding process, we will provide a worksheet to help you track the venues you want to approach, develop your pitch, sell points to venues, and to reach out to decision-makers. Creativity will be your best friend!
Onboarding is key to the success of your powerbank sharing network
After pitching your powerbank solution and placing a station in a venue, it's time to onboard the staff at the venue. Onboarding means making sure the venue owner and staff are informed and have all the information they need to offer this service without it being a pain for them.
The reason why this is so important is that the staff is ultimately in charge of the station and will be the best salespeople for the service directly to users. Think of them as the hosts of your service. Therefore, the staff on site must know how to use the station to refer their customers to the powerbank station comfortably. Read all about how to onboard a venue here!
How do I get paid as a Brick partner?
So how does the payment infrastructure work? Short answer: it depends. Getting paid as a partner depends on your market. As a Success Manager my job is to help your business to be as profitable as possible and of course, help you regarding questions about payments from rentals to you.
What happens after your onboarding?
After the onboarding is done and you're familiar with all tools as if you've never done anything else in your life, we make sure your station order arrives. When the stations get to you, you will have already started to and likely sold stations to a number of venues that now need to be delivered and onboarded. From now on we will have regular contact and I will be there for you to support performance and market expansion.
I'm looking forward to seeing you and helping you on your way to growing your powerbank sharing business!
Become a Brick Partner
Powerbank sharing with Brick holds promising prospects for your success! A Brick representative is ready to connect with you when you are.