Powerbank Station Sales
Why Powerbank Stations are Perfect for Festivals
Powerbank stations act as a safety buffer, ensuring festival-goers stay connected. With the ongoing digitalization of festivals, powerbank stations could be the next must-have addition!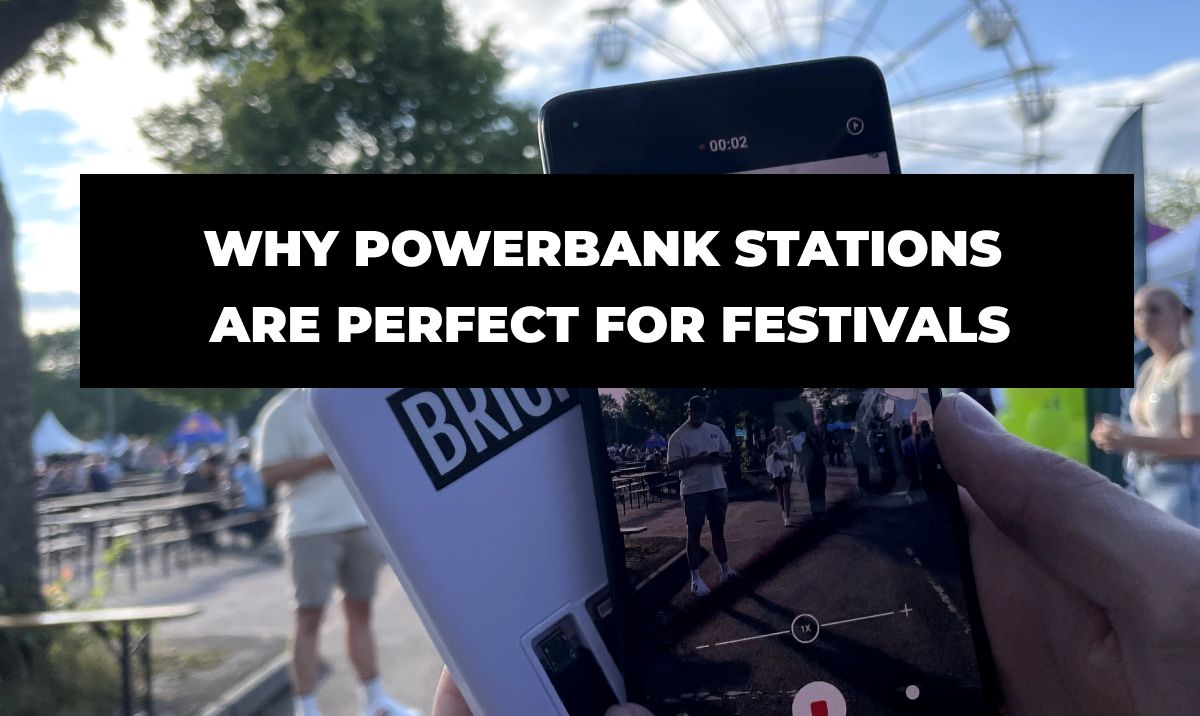 Festivals are vibrant gatherings of people looking for a fun escape from the daily grind. But, imagine yourself standing at a festival with a dead phone battery - that sinking feeling is all too familiar. We've all experienced the low-battery warning just when we need our smartphones the most. This is where powerbank stations come in handy, ensuring that the festival experience remains uninterrupted and should, without a doubt, become an essential part of every festival!
The Demand For Connectivity
Smartphones have become extensions of ourselves. We use them not only for communication but also for capturing memories, sharing experiences, and staying connected. At festivals, it's important to have a reliable power source to ensure that we stay connected and document our experiences.
Safety & Communication
Festivals can be vast and crowded, making it easy to lose track of friends. Nobody wants to waste precious dancing time searching for their friends when their phone has a low percentage. With fully charged phones, festival-goers can communicate and coordinate meetups. Plus, it ensures that they can call for help in emergencies, both during the festival and afterward.
Social Media
For many festival-goers, capturing their experience and sharing it on social media is important. The frustration of devices dying during the festival can be annoying, not only for them but also for the festival organizers.
Attendees sharing their experiences on social media also works in the organization's favor. When they post their experiences, it's free promotion for the event. It creates buzz for the next edition and can contribute to the festival's overall success.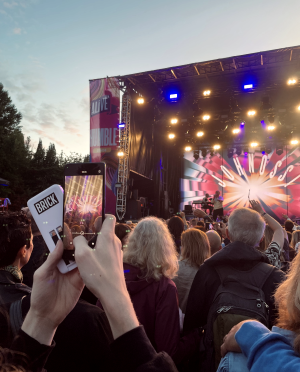 Enhanced Festival Experience
We can't emphasize it enough: a drained battery can put a damper on even the best festival experience. Powerbank stations offer a convenient service for attendees to access portable powerbanks. They're particularly handy for festivals that rely on electronic payments and mobile apps for various experiences, ensuring a safe journey home for attendees.
Sponsorship Opportunities
Powerbank stations can also be an attractive sponsorship opportunity. Brands looking to target festival-goers can sponsor free rentals or charging stations, bedazzle the powerbank station, and offer a valuable service while gaining exposure and brand visibility.
Powerbank stations at festivals
Imagine yourself standing at a festival with a dead phone battery, it's likely that you already feel some dread coming up. Beyond convenience, powerbank stations provide a safety net, allowing festival-goers to stay connected and secure during their outing. As festivals continue to adopt digitalization, powerbank sharing stations might be the next essential addition for them!