Brick Partnerships
Brick Powerbank Station Shipment and Delivery: What to Expect
Quick invoice settlement accelerates station shipments, expediting your network launch. We provide secure packing, insurance, and support for a smooth international shipping experience, ensuring peace of mind.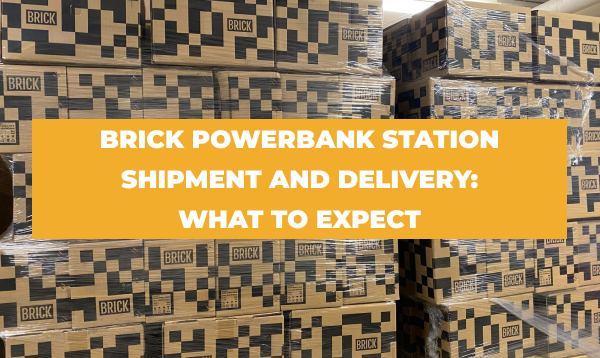 As soon as your payment is received, we'll spring into action to make sure your order is on its way as quickly as possible. Speed is your greatest ally when you start your network. Remember, the faster you pay your invoice, the quicker we can ship the stations, and the sooner you can kickstart your network!
Processing your order
We'll pass along all the necessary details to our shipping partners, who will prepare your order with care and send it off for delivery. Typically, the processing time takes about five business days before your order starts its journey. The exact delivery timeframe depends on your location and proximity to our warehouses in Sweden and China. We work closely with our shipping partners to find the most cost-effective solutions while handling your orders with the utmost care.
Delivery
Regarding delivery, the stations and powerbanks are packed separately to ensure they have enough room. Small and medium stations, along with power banks and stands, will be securely placed on pallets and wrapped in protective plastic coverings. For the larger stations with 24 and 48 slots, they'll have their own special wooden containers. The entire order will be shipped together on a pallet including any required accessories (adapters, welcome kit, etc.). We recommend having a designated storage area ready for your order, so it doesn't take over your living room as it did in our early days!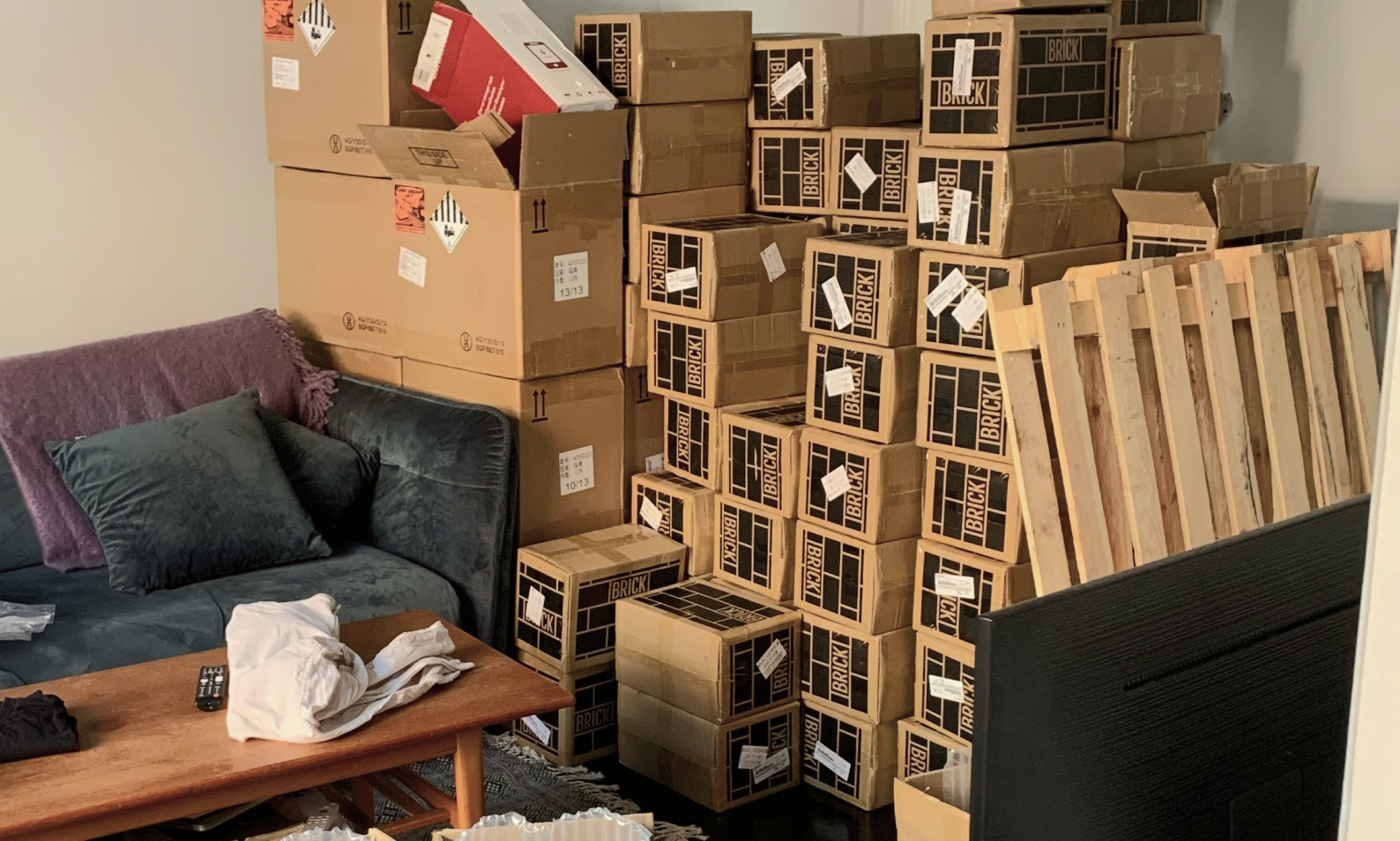 In the unlikely event that your order shows up with any signs of mishandling, don't hesitate to get in touch with your Partnership Success Manager right away. As a precaution, we also strongly recommend that you document the delivery as soon as it arrives, taking photographs of the delivery so that in the event of damage during delivery, we have the necessary materials to file an insurance claim. Brick always ships with insurance to cover any damage during shipping We're here to work together and resolve any issues swiftly.
Shipping outside the EU
For our friends outside the EU, there's a bit of extra paperwork involved. You'll need to fill out a customs declaration and follow your local regulations when your order arrives. Any customs clearance costs will be your responsibility, but rest assured, the shipping portion of your invoice covers everything else related to getting your order to your nearest customs clearance location. Local customs and duties charges can be clarified by contacting the shipping agent for your delivery, your partner success manager can forward you the necessary documentation when your shipment is finalized and prepared.
Become a Brick Partner
We receive a steady stream of people who show interest in powerbank sharing with Brick, but it's those who are willing to put in the effort that are interesting for our partnerships. Are you the one who can take Brick to a new market?