Brick Partnerships
What is Network Partnership at Brick?
Network Partnership is perfect for those looking for an exciting opportunity alongside their jobs or other responsibilities. It's a smaller investment of both money and time, perfect for passive income!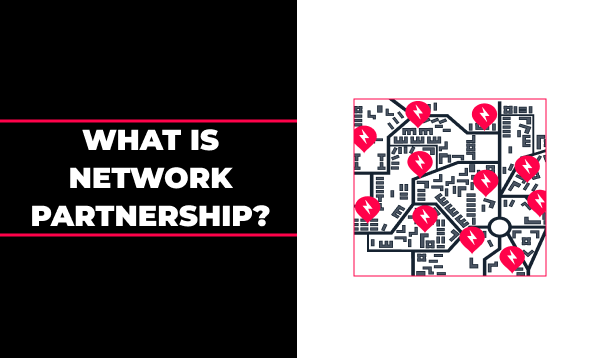 Are you on the lookout for an exciting opportunity alongside your job or other responsibilities? If so, our Network Partnership might be a great fit for you! It requires a smaller investment in terms of both money and time. However, it's more self-serve and hands-on from your end compared to the Market Operator Partnership, which involves more interaction with Brick HQ.
As a Network Partner, you'll engage with venues, establish contacts, and promote the Brick brand while growing your business!
Exclusivity
As a Network Partner, you do not have exclusivity rights in your market. This means that another partner, whether a Network Partner or a Market Owner, can enter your market and collaborate with you.
Another Network Partner
If another Network Partner is signed and enters your market, you will work harmoniously alongside them as two Brick Network Partners.
A Market Operator
If a Market Operator is signed and enters your market, they will effectively take charge of the partnership, and you can become a Subsidiary Network Partner (SNP). The SNP would then sign an agreement with both Brick and the Exclusive Market Owner, based on the negotiated terms.
Upgrade
If you wish to start small and later upgrade to a Market Operator role for scaling and expansion, we would be more than happy to assist you in this transition! We encourage our partners to grow and expand their networks. If your market is available, we can explore how to get you started as a Market Operator!
Station Order
A Network Partner is required to place an order for a minimum of 20 stations (powerbanks included) as their initial purchase upon signing with Brick as a partner. These 20 stations can consist of a combination of our 6-slot, 12-slot, 24-slot, or 48-slot station. As per our recommendation, many of our partners opt for a balanced 50/50 mixture of small and medium stations, as specific venues favor particular station sizes!
Support from Brick HQ
The support provided by Brick HQ is primarily in the form of self-serve resources that you can access whenever needed, without relying on the guidance from a Partner Success Manager. As a Network Partner, you will gain access to the Academy page, which hosts a comprehensive collection of resources. Here, you can find all the information you need about hardware, delivery, sales, operations, the Brick app, and a list of frequently asked questions for any queries you might have!
Marketing
Brick HQ will grant you access to Canva by providing you with a login. Through Canva, you will be able to utilize pre-designed templates for a range of marketing materials, including stickers, flyers, and posters. These templates can be effortlessly customized in your local language, enabling you to craft impactful marketing content that resonates with your market.
Finances
As a Network Partner, you will have a single monthly fee that you'll be invoiced for and will receive 70% of the profits, while the remaining 30% goes to Brick.
Revenue share
You will receive 70% of the generated revenue, with the remaining 30% of profits allocated to Brick. If your market falls within the global reach of our Payment Service Provider, Stripe, your 70% revenue share will be automatically transferred to you through Stripe's website and directed into a connected account with Brick. You can verify whether your market is covered by Stripe's reach!
Operational monthly fee
Each Brick station is equipped with a SIM card that gathers data for our dashboard, helping us track rentals and revenue. To cover the operational costs of these SIM cards, a fee of €5 per station per month is applicable. As a Network Partner, your monthly station fee would amount to a minimum of €100 if you have ordered the required minimum of 20 stations. This station fee is uniform across station sizes and will be invoiced to your company every month.
Become a Network Partner at Brick
While the Network Partnership may be smaller in scale compared to the Market Owner Partnership, your role is by no means insignificant. You play a crucial part in expanding Brick's presence globally and in shaping your own business!
If you're looking for a side project to invest your money and time in, then Network Partnership is the way to go! If you're as excited as we are about this opportunity, we're ready to get things started. Are you?