The Partnership
5 ways Brick is different from other powerbank sharing companies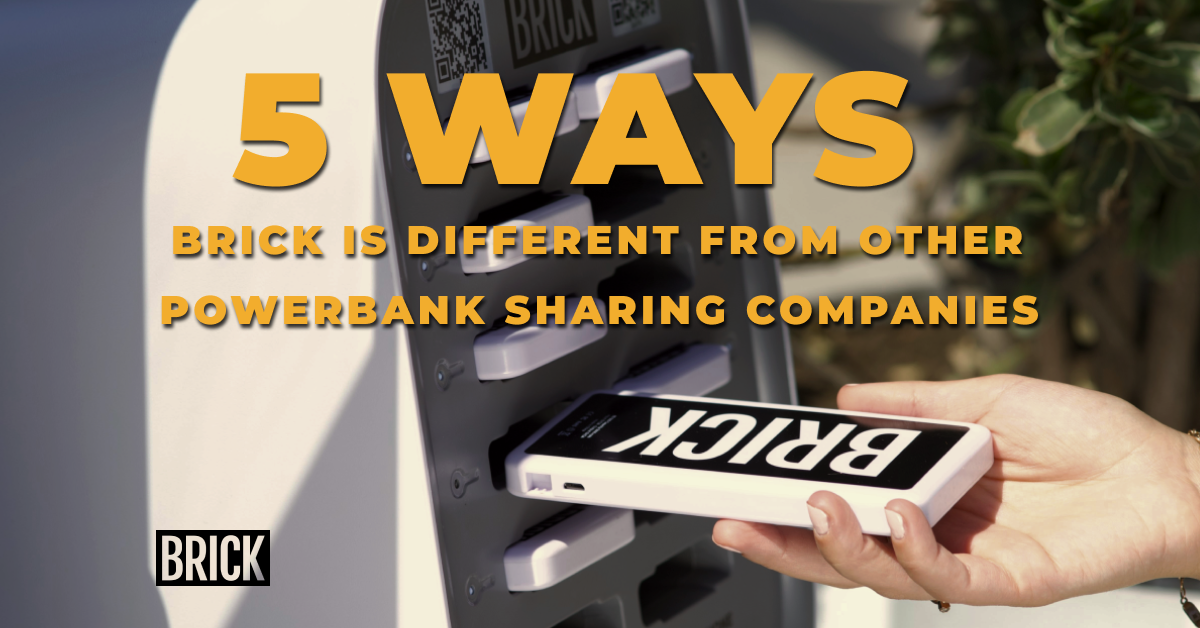 With many different powerbank sharing companies popping up across the world, it can be hard to know how they are different and stand apart from each other. They all have a common goal to provide a sharing service that alleviates battery anxiety, but how exactly do they differ and even stand apart? And How does Brick contrast with its competitors not only in Sweden but in markets all around the world?
Brick gives you the chance to enter our community and network
Once you are a signed partner and representing Brick, you as a partner will enter into our community platforms where you can connect with other Network Partners and Market Owners across the world. On these platforms you as a partner can share ideas, experiences, tips and tricks, and more that will help not only you thrive but help your fellow partners as well. While you are free to run your business how you want to, you have support and assistance from all of us at Brick.
Brick gives partners the opportunity to franchise across the world
With our Network Partnership model, we give our partners the chance to franchise in markets all across the globe. From Paris to Prague to Pennsylvania, you as a partner are not limited to your own network but have the liberty to request expansion in all types of markets. Just as much as we want to see Brick succeed and grow, we want to do the same for you as well!
Brick offers customer support within our application
Here at Brick we take pride in the tools we are able to provide our users and partners and the Brick app is one of them. If a user has a problem of any kind they are welcome to contact us through Contact Us in the Brick app. We delight ourselves in responding in a day's time, giving our users the time and attention they deserve.
Brick gives Partners the Opportunity to set their own pricing in their market
At Brick, we couldn't do the work we do without the expertise of our Partners and their knowledge of their market. They are on the ground working, living, and experiencing life in their market and truly know it best. With that expertise and knowledge, we give Partners the freedom to set the pricing model in their market as they know what individuals in their market can afford or are willing to pay to rent one of our powerbanks.
Brick provides the ability to use our name and brand to help our partners launch and run successfully in their market
In order to launch successfully in your market, we provide our Partners with all the tools they need to be profitable and strong. These tools include our stations and powerbanks, software, application, and brand.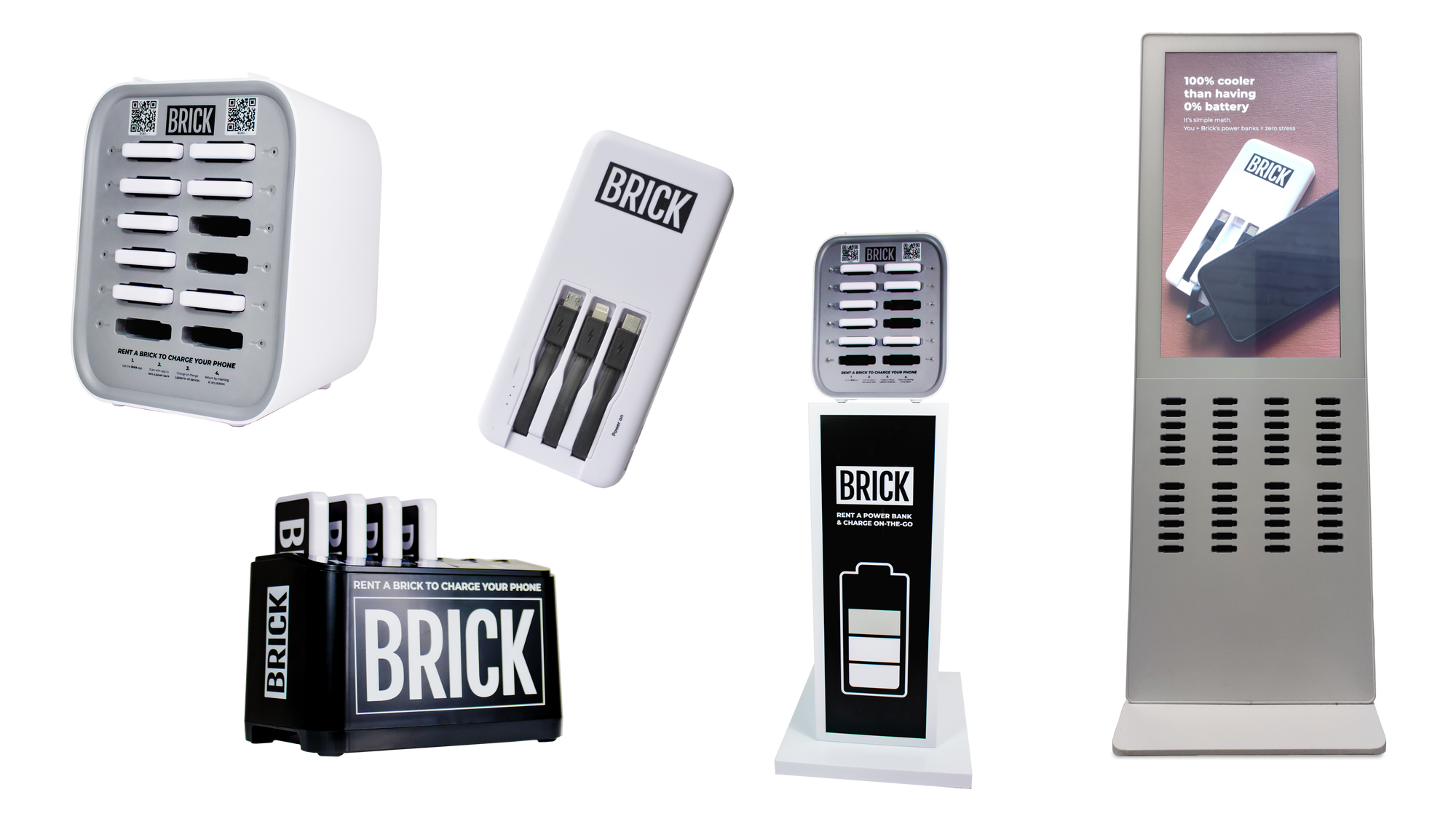 Our stations: Brick has three different types of stations for various types of venues. Our small (6-slot) and medium (12-slot) station are perfect for Restaurants, Bars, Coffee Shops, Conference venues and Front desks. Our large station (48-slot) are perfect for Shopping Centres, Public venues, Train Stations, and Airports.
The Powerbank: With a capacity of 5000 mAh and a lifecycle of 500 charges, our users wouldn't be able to charge without the powerbank itself. The battery has 3 different charging cables including Micro USB, Type-C & an iPhone Lightning cable.
Software: Built from the ground up by our Development team, the Brick Dashboard will be able to help you effectively manage your partnerships by showing you your stations, venues, revenue, and rentals. You will be onboarded to the Dashboard by our Partner Success Manager who will show you how to use the tool  to your advantage and know exactly what is going on with your business.
Application: The Brick App is the means to locate stations and to rent a powerbank. Our application will allow a user to look at their rental history as well as contact our customer support if they have any issues or questions.
Brick Brand: We will equip you as partner with the Brick Brand including our marketing materials and name recognition for you to establish in your market.

If we do not have a tool that would be beneficial for a partner's market then we are happy to implement it! We couldn't do this work without our partners and are willing to go the extra mile for them to grow and be successful.

Do you believe Brick stands apart from the crowd as well? Check out our website, download our app to try out our product, or apply to launch in your market as well!