Brick Basics
5 Ways Brick Is Different from Other Power Bank Sharing Companies
With many powerbank sharing companies popping up, it can be hard to differentiate between them and understand what makes them stand out. What sets Brick apart?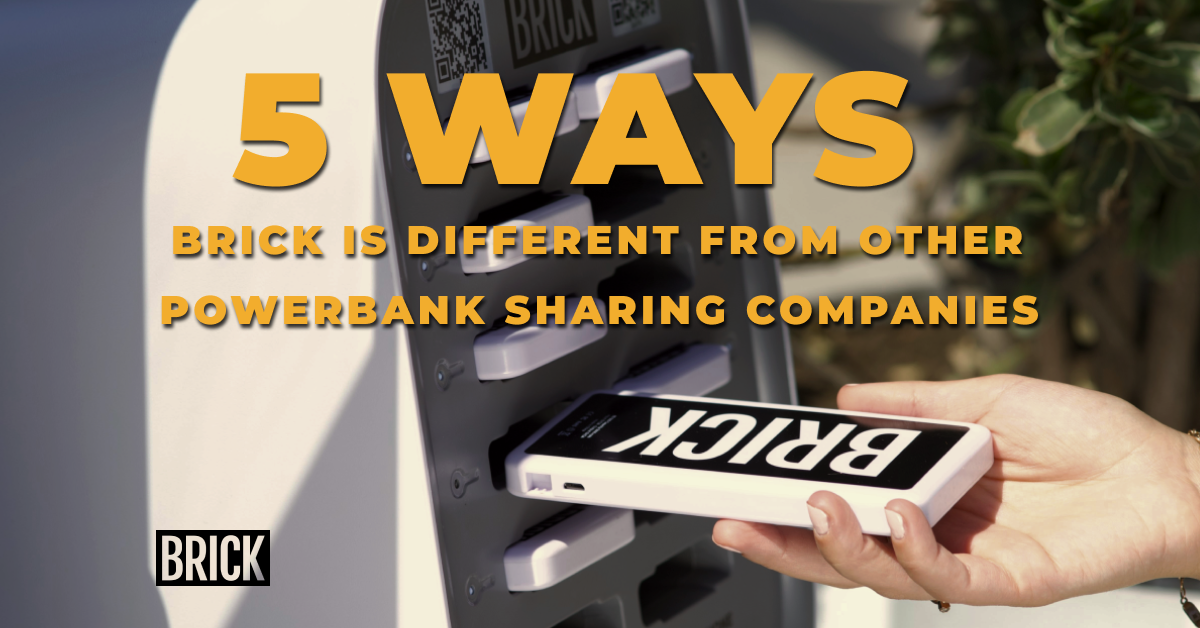 With many powerbank sharing companies popping up, it can be hard to differentiate between them and understand what makes them stand out. They all share the goal of providing a service that solves battery anxiety, but how do they really differ? And what sets Brick apart from its competitors, not just in Sweden, but around the world?
Enter the Brick community and network
Once you become a signed partner and represent Brick, you'll join our community platforms where you can connect with fellow Network Partners and Market Operators from around the world. These platforms serve as valuable spaces to share ideas, experiences, tips, and tricks that will not only help you thrive in your business but also benefit your fellow partners. While you have the freedom to run your business as you see fit, you'll have the support and assistance of the entire Brick community at your disposal.
Brick Partnership model
Through our Brick Partnership model, we offer our partners the opportunity to franchise and expand into markets worldwide. Whether it's in Paris, Prague, or Pennsylvania, our partners are not limited to their own network and have the freedom to request expansion in various markets. We are committed to seeing both Brick and our partners succeed and grow together!
Brick customer support within the Brick app
At Brick, we value the user experience and strive to provide exceptional support through our Brick app. If users encounter any issues or have questions, they can easily reach out to us through the "Contact Us" feature within the app. We take pride in our responsive customer service and aim to address inquiries within a day!
Partners set their own pricing in their market
At Brick, we rely on the expertise of our partners who are the true market connoisseurs! They live and breathe their local market, understanding the pulse of their customers. That's why we give our partners the freedom to set the pricing model that works best for their market. They know exactly what their customers can afford and are willing to pay for the convenience of our powerbanks. It's all about tailoring the pricing to fit the unique needs and dynamics of each market.
Use of the Brick brand
To ensure a successful launch in your market, we equip our partners with all the essential tools they need to be profitable and strong. These tools include our stations, powerbanks, software application, and brand. We provide everything you need to hit the ground running.
If there is a specific tool or feature that you believe would be beneficial for your market, we are open to implementing it. We understand that each market may have unique needs and requirements, and we strive to provide the necessary support and resources for our partners to thrive!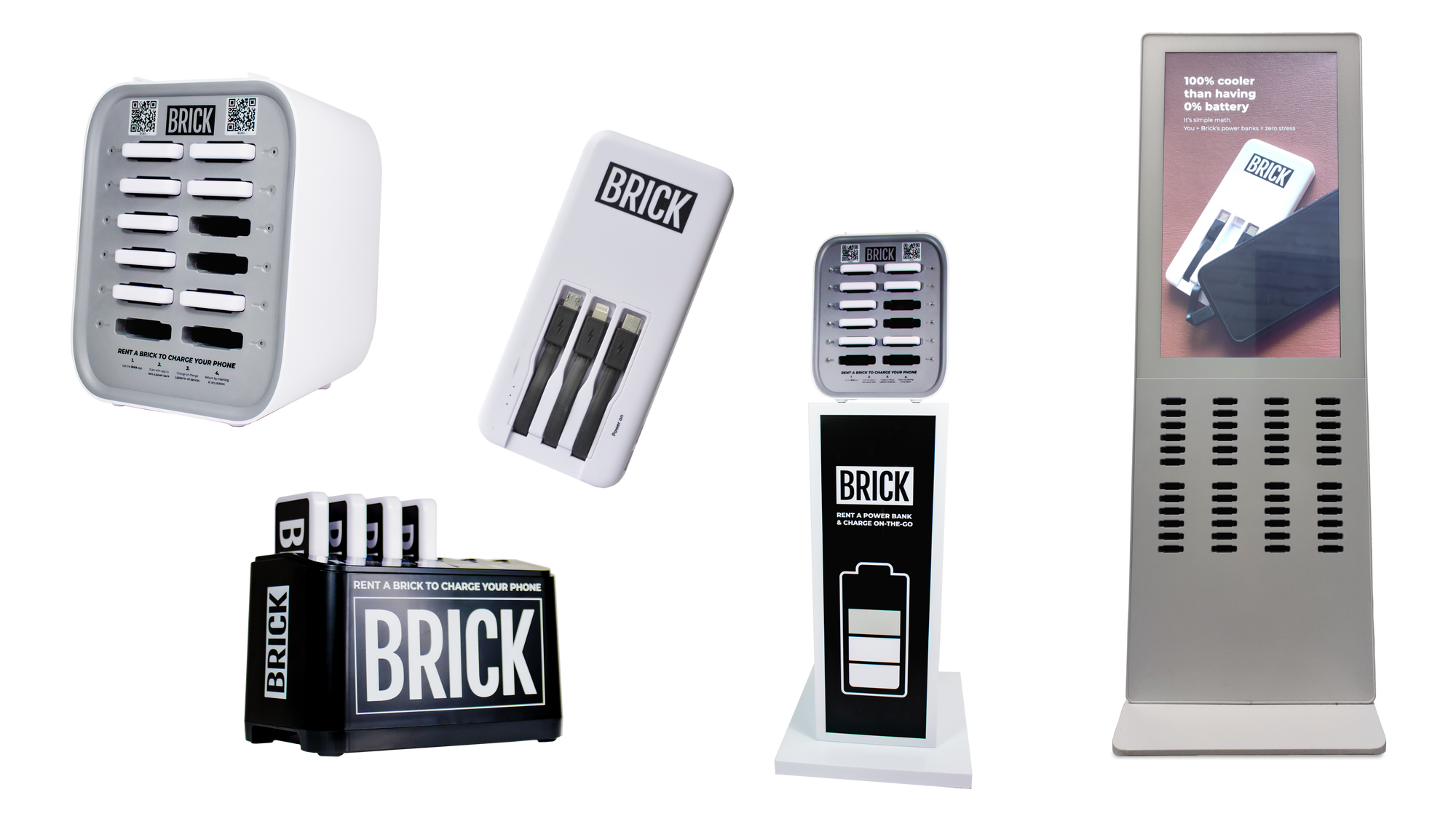 Our stations
Brick has three different types of stations for various types of venues. Our small (6-slot) and medium (12-slot) stations are perfect for restaurants, bars, coffee shops, conference venues, or front desks. Our large station (48-slot) is perfect for shopping centres, public venues, train stations, and airports.

The Brick powerbank
With a capacity of 5000 mAh and a lifecycle of 500 charges, our users wouldn't be able to charge without the powerbank itself. To ensure compatibility with different devices, our powerbanks feature three charging cables, including Micro USB, Type-C, and iPhone Lightning.
Software
Our Development team has built the Brick Dashboard from scratch, providing you with a comprehensive tool to efficiently manage your partnerships. With the Dashboard, you can easily access information about your stations, venues, revenue, and rentals. A Partner Success Manager will guide you through the onboarding process, ensuring that you are fully acquainted with the Dashboard's features and functionalities!
Application
Through the application, users can rent a powerbank and access their rental history, providing them with a record of their past transactions. Additionally, the app provides direct access to our customer support team, allowing users to easily reach out for assistance or to address any questions or concerns they may have
Brick Brand
As a Brick partner, you will have access to our established brand and marketing materials, which will help you establish a strong presence in your market.
Become a Brick Partner
Do you believe Brick stands apart from the crowd? Then we might be a great fit!
Becoming a Brick partner can get you started with €4580 as an initial investment. 20 stations will be the perfect launching pad for your network, giving you the boost you need to kickstart your network. It might be enough for you, but why not seize the opportunity to expand and grow? The possibilities are endless, and we're here to support you every step of the way!

Ready to jump right in?