Brick Basics
How Does the Brick Partnership Work?
A Brick partner actively engages in our franchising model, introducing powerbank sharing to their local market, and enjoys a share of the profits!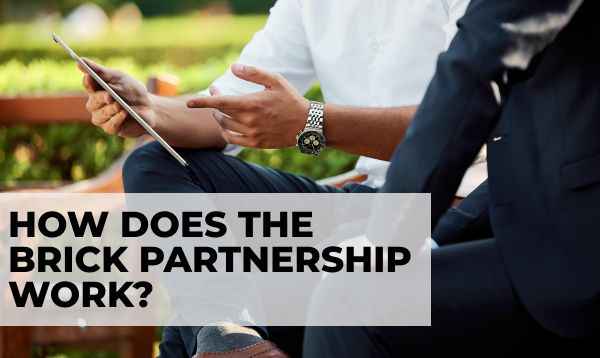 The way to get involved with Brick is to become a partner. A Brick partner is someone who will take part in our franchising model and place our product in their local market while also enjoying a share of the profits!
How does it work?
So, how does the partnership work and what does it entail? You start by applying and scheduling a meeting with a Brick representative. If it's a fit, you sign an agreement, order stations, place them in popular venues, and make money off the rentals. This is the short and simple way, however, there are many details in between.
Investment Requirements
While you will earn revenue off the rentals of the stations, an investment must be made in our stations to become a partner. How much you invest depends on the type of partnership that you will take part in here at Brick. Our Network Partners and Market Operator both have a specific required minimum station order. After this order, we encourage you to grow and order more stations to expand your network and earn more revenue.
The Freedom to Choose
There are different parts of the partnership where you have the freedom to choose how you run your business, set your pricing model, and even where you place the stations. For example, you will determine how much you charge the users in your market either per 30 minutes or 1 hour.
What Brick Provides
In your investment, Brick HQ will provide you with the hardware and software that you will need to be successful in your market. This includes the stations, powerbanks, Dashboard, and Brick App. We will make sure that our website and app are available in your local language to tailor the service to your market!
Talk With Venues!
It is good to talk with venues, make connections with them, and place the stations fast. Take advantage of the first-mover advantage to launch your network effectively. Be prepared to spend time going to venues showing and talking about the product finding that key person who believes in our vision. If you need some help on how to start talking to venues about having your stations in their venue then you can click here for some tips and tricks!
Your Level of Support
The type of partnership you engage in determines how much support you will be getting from Brick HQ. A Market Operators will get individual, one-on-one support from a Partner Success Manager while our Network Partners will have access to the Brick Academy that they can log in to the Dashboard for access 24/7 by themselves. Regardless of the partnership you choose, you will still be onboarded to the Partner Success Program where you will be onboarded and introduced to tools.
Let's Make it Happen!
Feeling excited and up to the challenge to become a Brick Partner? A good place to start is to read through our website and articles page. See you in a meeting soon!