Brick Partnerships
Brick Wrapped 2022
Let's review the 2022 stats: where and when did you pick up Your Bricks, and how many days equal 30,000,000 minutes? We have the answers!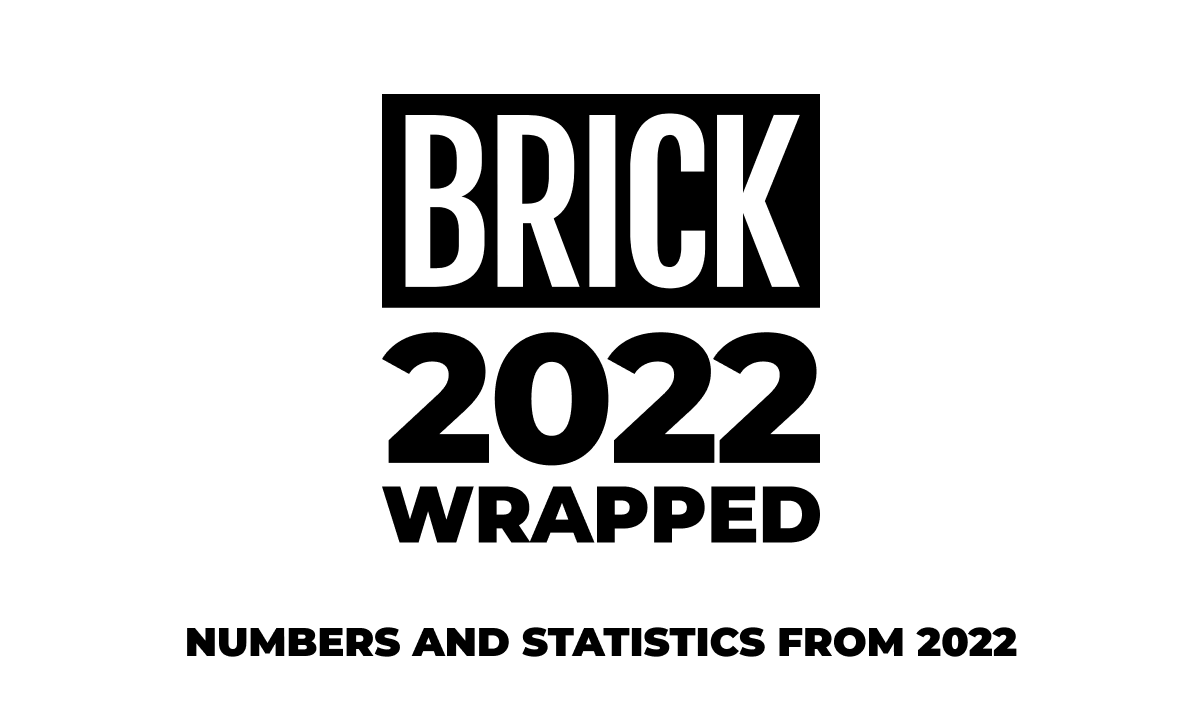 Brick statistics 2022
We got 19 new partners all over the world!
Over 30 million charged minutes!
We all need some extra battery in a bar on a weekend!
Friday the 9th of July was a great day!
February 7th was a slow Monday, you did the right thing to stay in!
19 new partners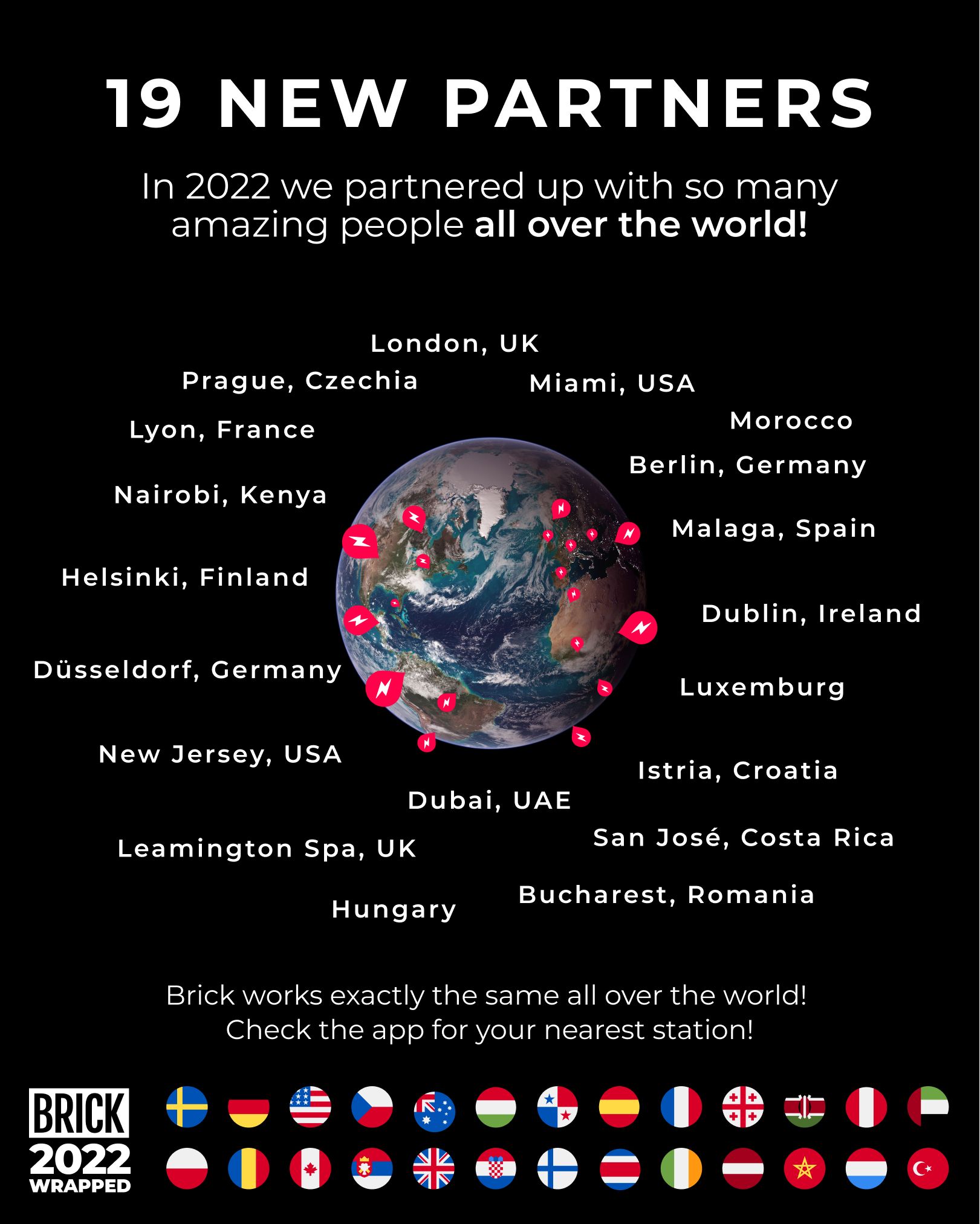 19 new partners joining us from all over the world means you now can rent Brick in the exact same way in a lot of new places!
Over 30 million charged minutes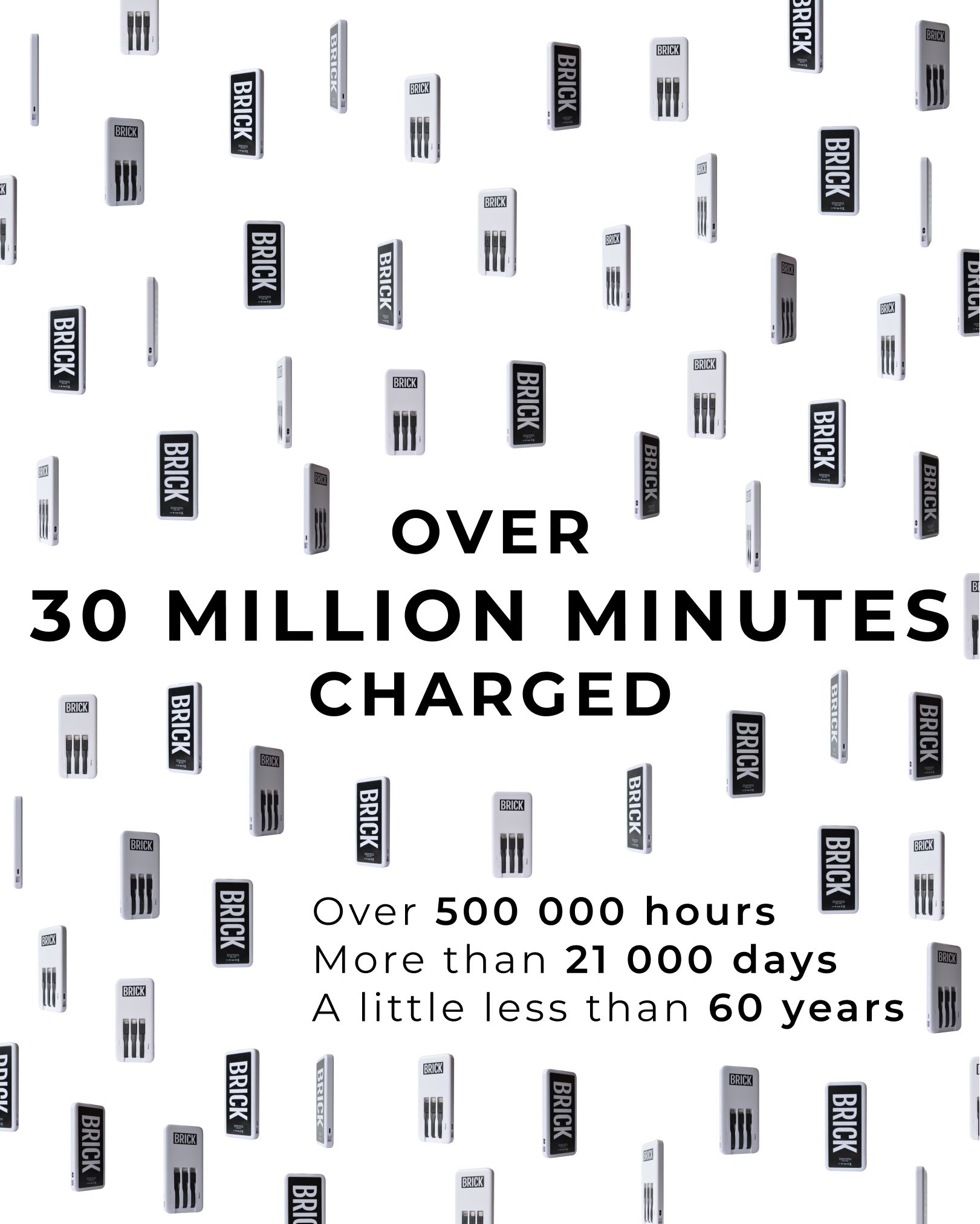 Brick had over 30 million minutes of charging in 2022! This means over 500 000 hours or a little less than 60 years of charging batteries.
When did you rent a powerbank?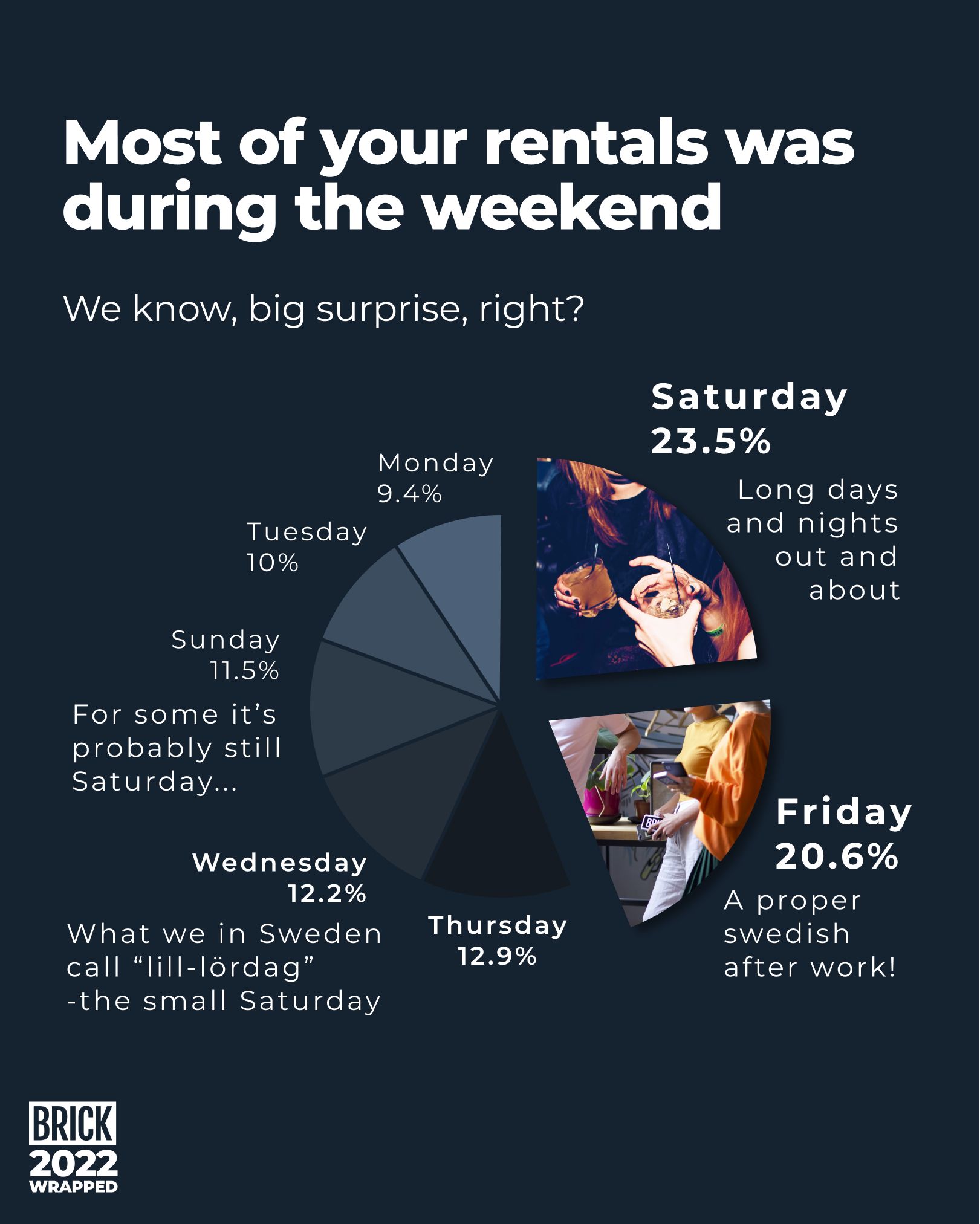 To the surprise of no one, Saturday and Friday was the top days to rent a Brick powerbank! Being out late after work on Fridays and possibly most of the day on Saturday can drain your battery. That's when you need powerbank sharing!
Which day was the most popular day to get a powerbank?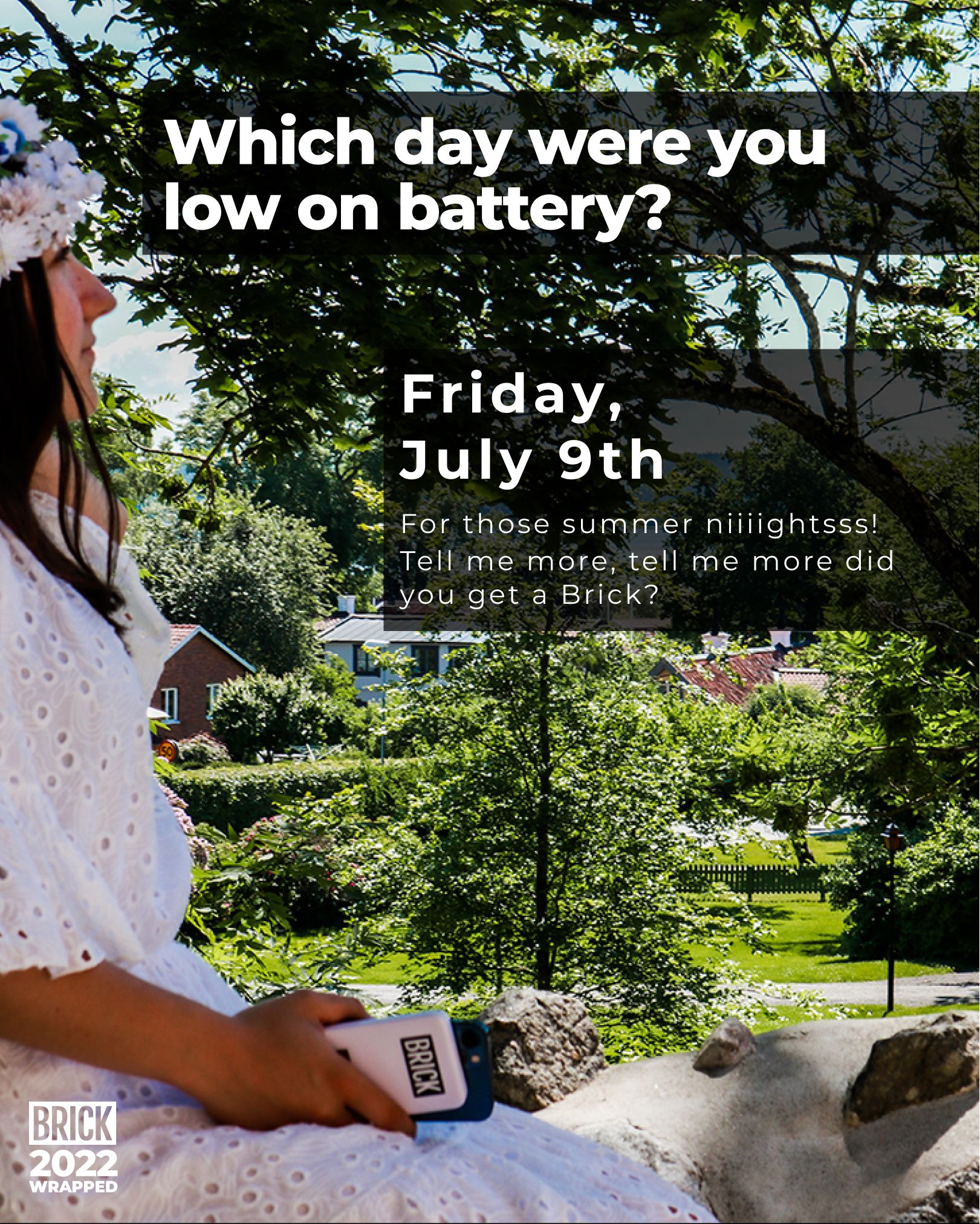 Our most popular day to rent a Brick powerbank was July 9th. Long summer nights require some extra battery!
Which day was the least popular day to get a powerbank?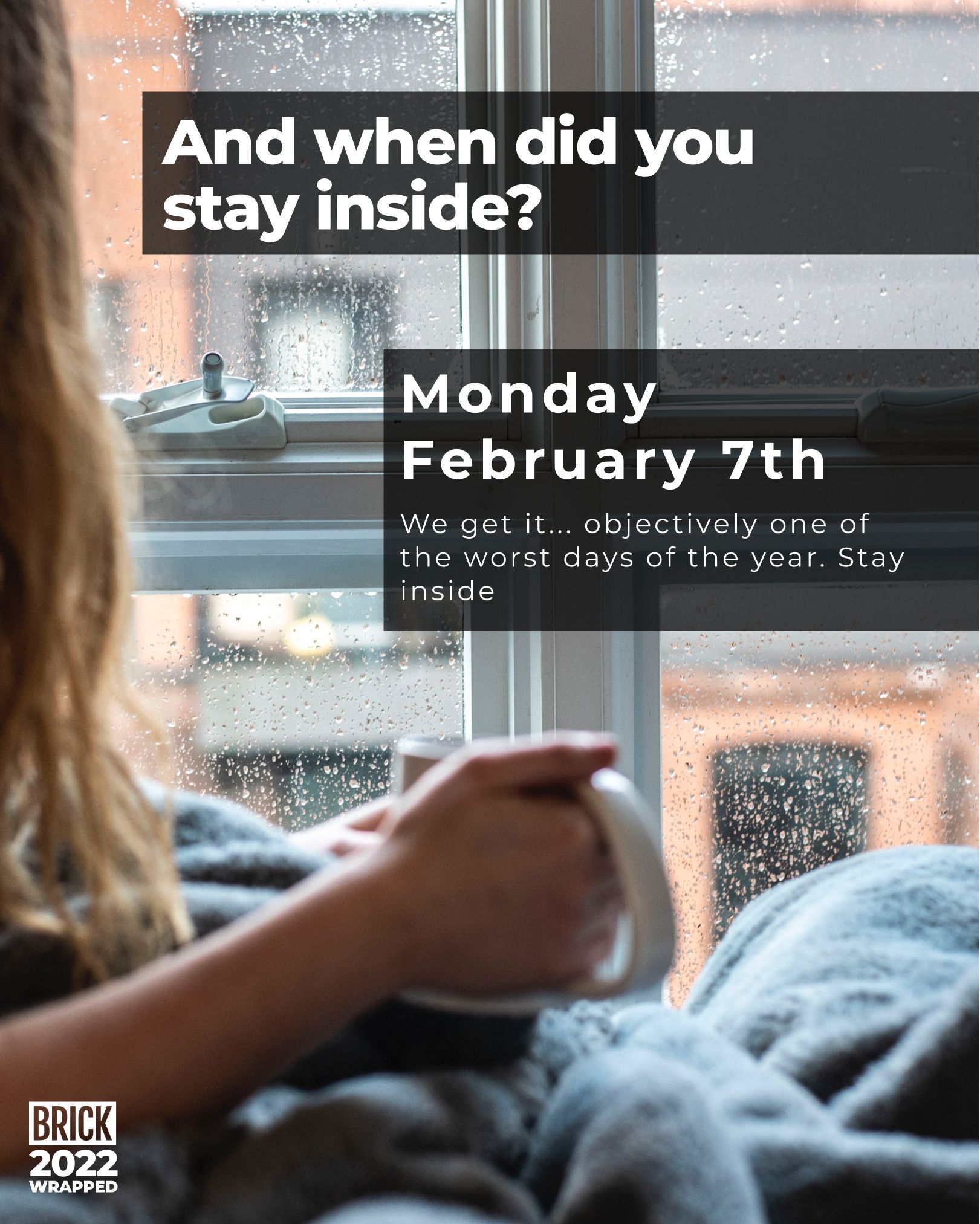 The least popular day to rent a Brick powerbank was February 7th. We totally understand that you want to stay inside and that you have all. the warmth and charging you need at home. Good for you!
Where did you get your Brick powerbank?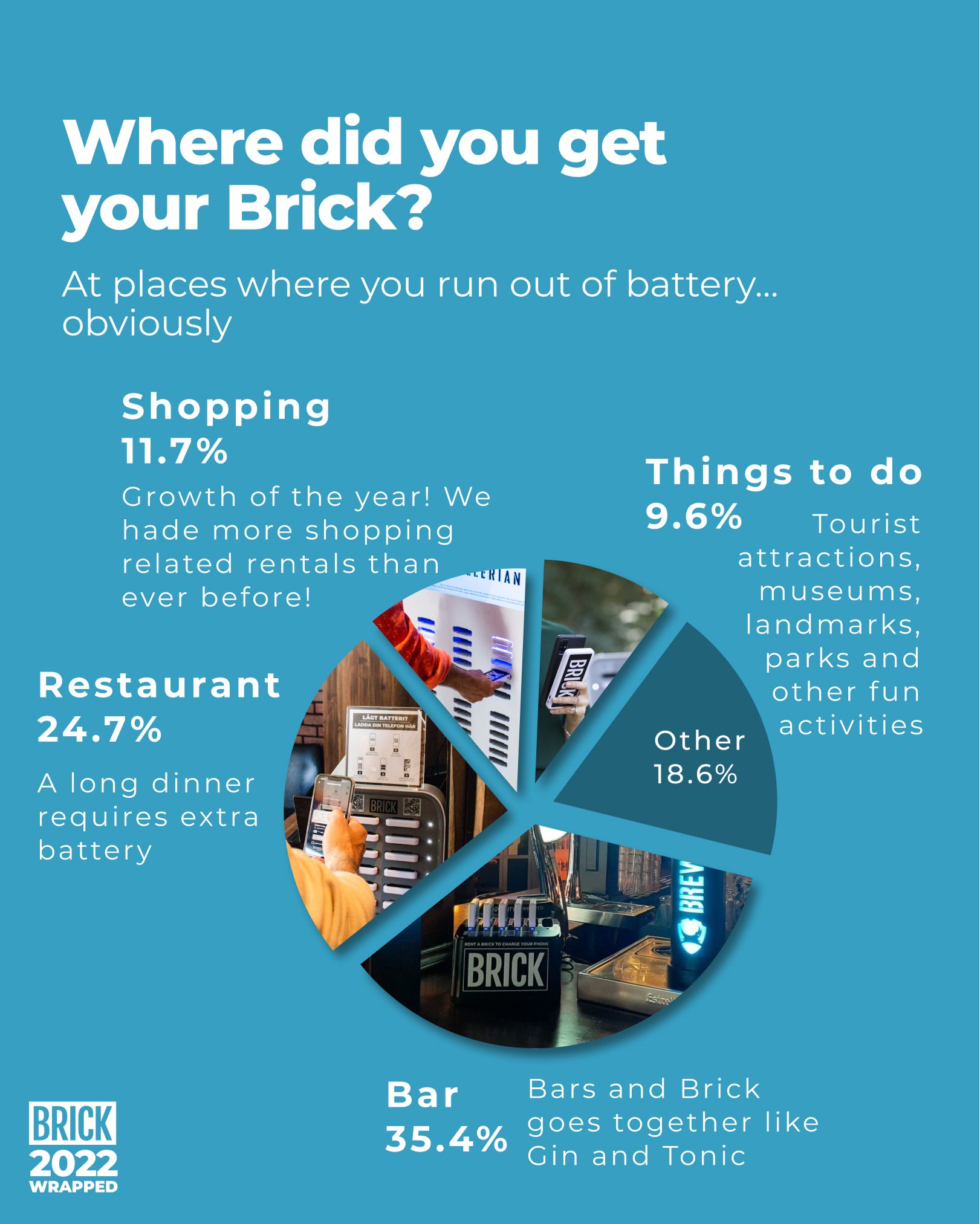 Most Bricks was rented at bars and restaurants, which is two of our most popular places to place a station. We also so a growth in rentals when you where out shopping. What our most popular places have in common are that it's were you stay for a long time and might need your phone to reach friends, pay or take pictures.
Our top users are always fully charged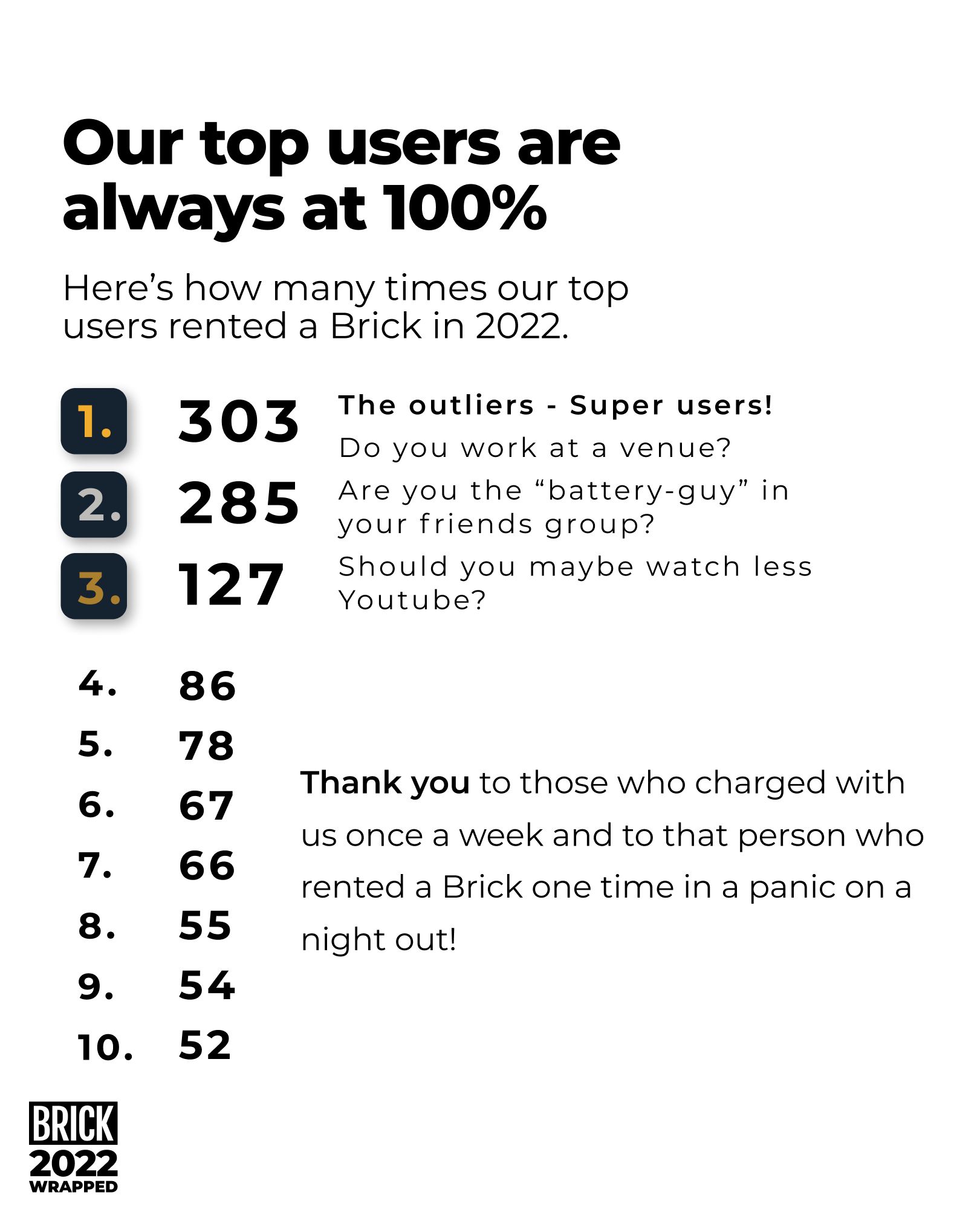 The top users are a bit of outliers statstically. They might be working at a venue who has Brick and are properly onboarded. They might also be helping their friends with extra battery or are using their phones a lot. In any case we appreciate all our users!